NEWS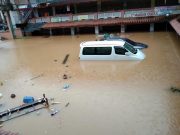 Rains brought by the Northeast Monsoon and tail end of a cold front, caused severe flooding in 28 towns and three cities in Cagayan and Isabela provinces who are still recovering from the flood and damages from Typhoon Quiel last month.
Activists affiliated with Bayan Ilocos invited barangay officials and the Commission on Human Rights to search and inspect their Vigan City office to prove that they are not keeping any weapons or anything illegal.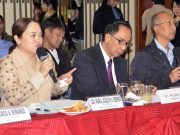 Activists welcomed the pronouncement of Mayor Benjamin Magalong assuring they are "safe and secure' in his city and recommended steps the he can immediately implement to ensure unhampered exercise of their democratic rights.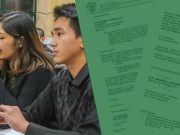 NUSP Cordillera welcomed the decision of the Sangguniang Panlungsod of Baguio City to refer the proposed measure to protect human rights advocates from red-tagging titled Human Rights Defenders Ordinance, to the Committee on Laws, Human Rights, and Justice chaired by Councilor Betty Lourdes Tabanda.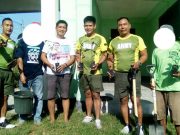 A UCCP pastor active in environmental and human rights issues in Ilocos expressed fear for his security and family members after receiving information that a member of the military asked for their address, including sketch of their residence.
FEATURES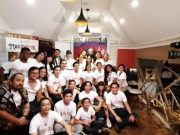 The Ilocano epic, Biag ni Lam-ang by Pedro Bukaneg, will take the centerstage this December for the 33rd Theater Season "Makidigma" of Tanghalang Pilipino. It will premiere December 6 to 15, 2019, at the Tanghalang Aurelio Tolentino (CCP Little Theater).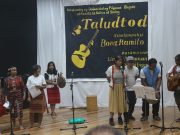 Bilang bahagi ng UP Baguio sa selebrasyon sa ikalawang anibersaryo ng deklarasyon ng UNESCO sa Syudad ng Baguio bilang Creative City for Arts and Crafts, pinangunahan nito ang ilang aktibidad kapwa sa larangan ng akademiya at sining kasabay ng pagsasaalang-alang nito sa kabuhayan at kultura ng kinabibilangang komunidad.
Adu ti agkuna nga adda dagiti tao a saan a makaluto iti aba, nagatel kano ti lutuenda. Idi ubingak pay, pinagkiwarnak ni apongko a baket iti ilutlutona nga aba ket kinunana a mabalinak kano nga agluto ta saan a nagatel diay kiniwarko.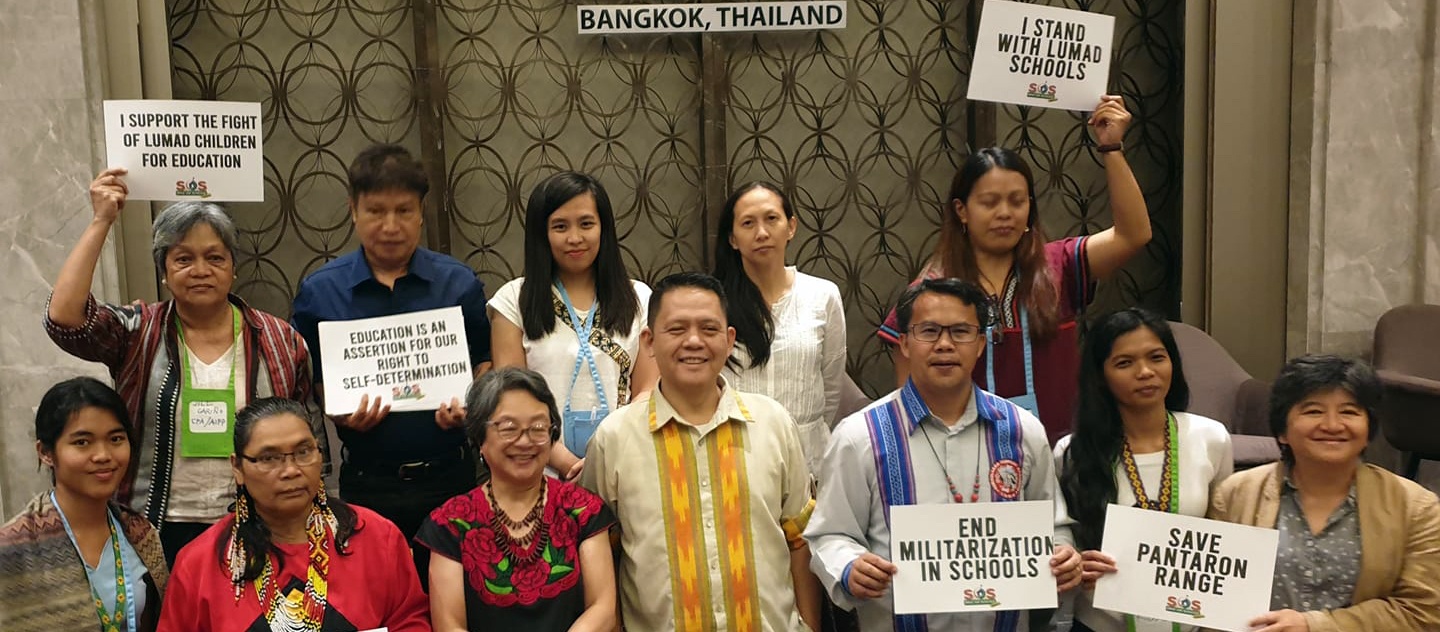 State laws and programs are making indigenous peoples' lands and resources up for grabs by local and foreign corporations according to the Philippine Task Forces for Indigenous Peoples Rights report in the recent Regional Consultation on the Rights of Indigenous Peoples in Bangkok, Thailand.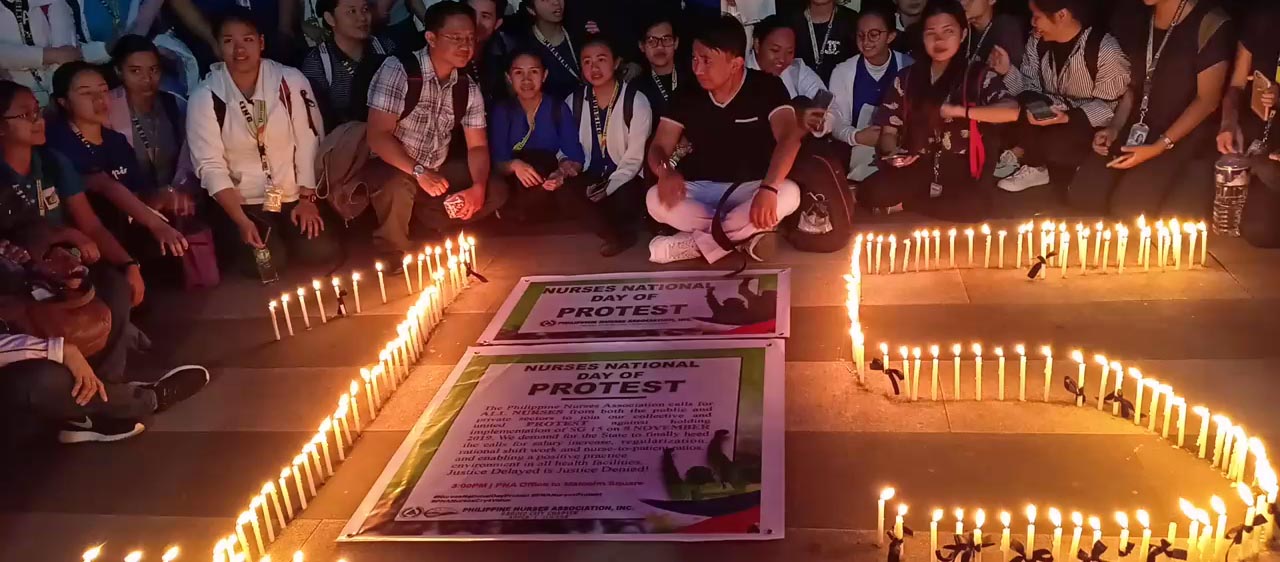 Nurses across the country took to the streets and social media their call for just and lawful salary, job security and better working conditions during their National Day of Unity and Protest prompted by the government's reluctance to implement the Supreme Court ruling granting entry-level nurses Salary Grade 15.
OPINION
And now, current Pope Francis is figuratively being crucified for his apparent left leaning views. In a recent interview with Italian newspaper La Republica, he was asked if his pursuit and support for a more egalitarian society meant he envisioned a "Marxist type of society." The pontiff's response: "If anything, it is the communists who think like Christians."
Cases of state-perpetrated violence has also increased and intensified. The government, in its view of the Cordilleras as a resource base for exploitation at the expense of the welfare of the umili, has allowed the rapid entry of various development aggression projects in the region.
If IKSP is collective ownership, the better part of prudence is to consult the IPs as a single unit. Yes, this is a little bit tedious and burdensome, wherein it presupposes the conduct of consultations involving the entirety of IPs dwelling inside an Ancestral Domain. This process recognizes that IKSPs of the IPs exist to this day because of their collective efforts protected and nurtured their systems and traditions despite centuries of subjugation.
Once again, the CPP-NPA will be blamed for causing the social and economic ills of the Philippines. The government will brush away that the precipitating reason this time is that there were those in the government who evolved the Rice Tariffication Law.
Katulad ni Bonifacio, ipagtagumpay natin ang uring inaapi laban sa anumang uri ng pananakop, pagtatraydor at pandarahas. Gawin nating inspirasyon si Bonifacio, na kahit gaano kahirap, tayo ay mananaig at magtatagumpay. Sa panahong binabalot tayo ng kadiliman, higit kailanmang kailangang manindigan at kumilos para makamit ang magandang kinabukasan.
The declaration of Baguio as a Townsite Reservation is a mistake. If we allow the wisdom of the Native Title to bow down to such error, then we are institutionalizing an illness, thus eroding the very value of Social Justice ingrained in the curative law IPRA.
ALTERMIDYA NETWORK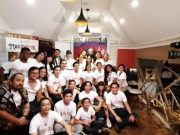 The Ilocano epic, Biag ni Lam-ang by Pedro Bukaneg, will take the centerstage this December for the 33rd Theater Season "Makidigma" of Tanghalang Pilipino. It will premiere December 6 to 15, 2019, at the Tanghalang Aurelio Tolentino (CCP Little Theater).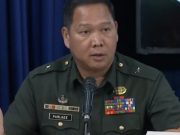 "This is a forum organized by MAT…Gen. Parlade has every platform that he can get, including mass media to spill his twisted lies. He is not welcome here…If he can be so kind and act like a gentleman and step out of this hall," Bayan Chairperson Carol Araullo said.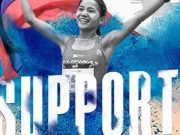 "The Filipino people should continue to support the Filipino athlete. Their outrage is directed at the evil Duterte-Cayetano combine," the long-lasting underground publication said.