The CPLA story, past and present, is a notable example of government ignorance and opportunism in dealing with Cordillera indigenous people's politics and issues, as well as in addressing civil war in this part of the country.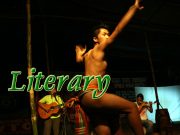 Dalawang alamat; Ang una ay kay Berberoca, ang malignong higante sa mga kuwento ng mga Tingguian, Pangalawa ay kay Evangeline Dulag, pamangkin ni Macli-ing, ang pangat ng Tingalayan (at pinuno ng mga lumalaban sa Chico River Dams Project).

The first part of the 2017 Cordillera Day commemoration is the unveiling of the marker dedicated to the heroes of the Chico River Struggle in the 1970s, such as Macliing Dulag, Lumbaya Gayudan and Pedro Dungoc, Sr. on April 23 at Sitio Iker, Tinglayan, Kalinga.