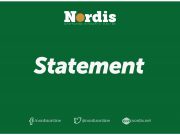 By NUJP BAGUIO-BENGGUETwww.nordis.net The National Union of Journalists of the Philippine-Baguio Benguet condemns the inclusion of our colleague Sherwin...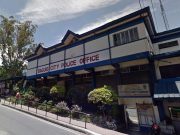 Tongtongan ti Umili slammed PNP for labelling activists groups who staged a protest in the city during the Global Day of Action Against War with Iran on January 25 as "communist front organizations."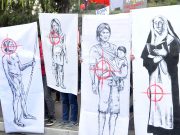 Stories of attacks against activists and people's organizations ranging from red-tagging, filing of trumped-up charges, arrests, and murder filled our news site in 2019, demonstrating the worsening human rights situation in Northern Luzon.
FPIC violations by government agencies and private corporations, and NCIP's questionable conduct in the implementation of its own FPIC guidelines were among last year's top stories.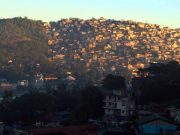 Top cabinet members of the Duterte government are set to meet with Baguio City officials to discuss the rehabilitation of the country's Summer Capital and Pine City. Amid the looming restoration project, progressives reminded the city government to ensure that rights are respected, and measures address the people's needs.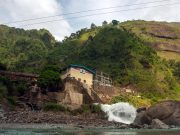 A historian and conservation advocate called on the towns of Benguet to ensure sustainable resource utilization, and the people's interests from hydropower deals entered by local officials.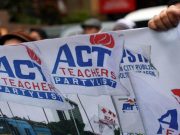 The Alliance of Concerned Teachers condemned the Tokhang-style killing of a Bacnotan, La Union, high school TLE teacher facing drug charges, calling for an "immediate, impartial" probe on the murder.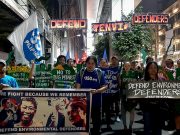 Scientists and an environmental institution condemned the continuing detention of their colleague arrested by the police in Cagayan in October 2018 for trumped-up criminal charges.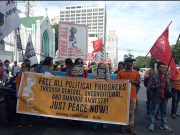 "The police and military have mastered the art of preparing false documents to justify the filing of fabricated charges."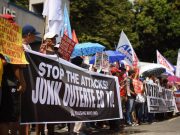 The counterinsurgency policy is not only targeted against the Communist Party of the Philippines (CPP) and the New People's Army (NPA) but against perceived supporters or any groups standing in the way of the administration's political and economic interests.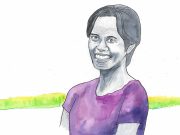 "There were times when she thought of taking a break, but in the end, her heart stays with the masses that she serves."