Aside from the non-remittance of taxes, there has been alleged proliferation of prostitution and sex trafficking in connection with the POGO industry. Sex dens were recently raided by the National Bureau of Investigation (NBI) with POGO workers reportedly serving as the clientele.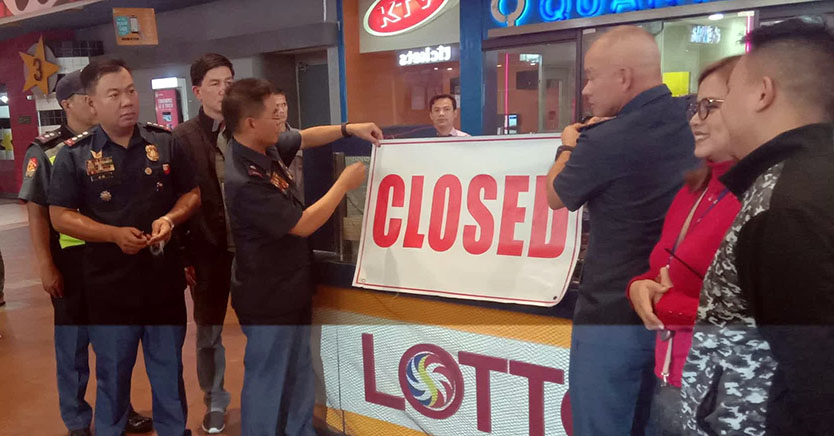 Philippine National Police chief Gen. Oscar Albayalde on July 27 led local authorities here in shutting down lotto outlets and other gaming activities under the Philippine Charity Sweepstakes Office (PCSO).
Obobligaren ti paggalagadan ti siasinoman, aglalo ti Punong Barangay a mangidanun iti pulisya no adda dagiti aglabsing iti masakupanda. Kastamet nga alallukuyen daytoy dagiti relihiyoso a tumulong a mangipakaamo ti nasao a linteg.