fuels, electric power, alternative energy sources
Officials of Labrador town expressed their opposition to the construction of the P47-Billion, 1000 MW plant in Barangay Baquioen, Sual. On April 23, the sangguniang bayan unanimously adopted Resolution No. 025-2018 and was immediately approved by Mayor Dominador Arenas the following day.
By SHERWIN DE VERA www.nordis.net BAGUIO CITY – A lone district solon and partylist representative called on their colleagues in Congress to intervene in the unabated...
"Anannoenmi ti trabaho ken dagiti ibagbagana a libre no awan metten ti pagbalayanmi, no mapukawen ti kangrunaan a pagtataudan ti pagbiagmi, no ti proyekto met ket ipapataymi," kuna ni Erlinda de Leña, residente ti Brgy. Bimmotobot, Naguilian mainaig ti maipasdek a hydropower dam.
The congregation said that their action is anchored on their purpose to "seek to remain responsive to the call of God to love Him and to love other people." They emphasized that the government is responsible to ensure the "just and peaceful sharing" of the natural resources, and development "must be for everyone" and "respect basic human rights."
Inyebkas ti umili ti Salcedo ti panangkondenar ken panangsupiatda ti pankaipasdek ti dam iti Karayan Buaya. Nagalangugang daytoy a takder ti umili, dagiti tao ti simbaan ken opisyales ti ili iti naiyaramid nga Ecumenical Service ken Public Scoping idi Abril 26.
BAGUIO CITY — The Cordillera People's Alliance (CPA) called P3.135-billion (US $62.09 million) loan agreement for the Chico River Pump Irrigation Project (PIP) that President Rodrigo Duterte secured from the Chinese government last April 10 during his recent visit to China "the latest sell out" of the country's resources and ancestral lands to foreign investors.
BAGUIO CITY — Environmental groups in Ilocos rebuked the claims of economic benefits by coal-fired power plant proponents. The Ilocos Network for the Environment (Defend Ilocos) and Save Sual Movement (SSM), in a separate statement, argued that health and environmental cost out weights the promise of jobs and royalties from the coal-fired plants.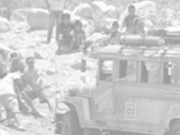 We oppose the construction of the coal-fired power plants in Luna, La Union, and in Sual, Pangasinan, and the utilization of coal in all parts of the country. The 1,200 MW coal-fired plant of Team Energy in Barangay Pangascasan, Sual, the biggest in the country, is more than the people and environment of Ilocos can handle. We say, enough with the pollution, enough with the health risk, and enough with corporate greed!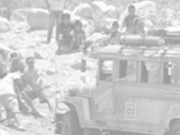 Land is life for indigenous peoples. Land does not only mean the ground where they build houses, hunt and do agricultural work. The ancestral domain includes rivers and all the resources and creatures that thrive therein. Large dams that are planned to be built by this administration pose serious threats to the rivers and ancestral land of indigenous peoples.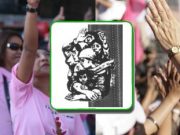 Good morning. I am Alma Sinumlag, a Kalinga-Igorot, one of the IP groups in the Cordillera, Philippines. Our region has been dubbed as the watershed cradle of the Northern Philippines, the food basket and so many other terminologies that promote its rich natural resources.
NAGUILIAN, La Union — Supsupiaten ti Timpuyog ti Marigrigat nga Umili ti Naguilian (TIMUN) ti panakaispasdek ti maysa a mini-hydroelectric dam iti Naguilian River. Mamati ti TIMUN a nu mapalubusan, mangipaay daytoy ti peggad iti biag ken nakaro a didigra iti pangkabiagan ti umili.
Residents of Barangay Dulao, Lagawe, Ifugao are in opposition to the Alimit Hydropower Complex, a giant energy project that will 'destroy the river and their livelihood.'