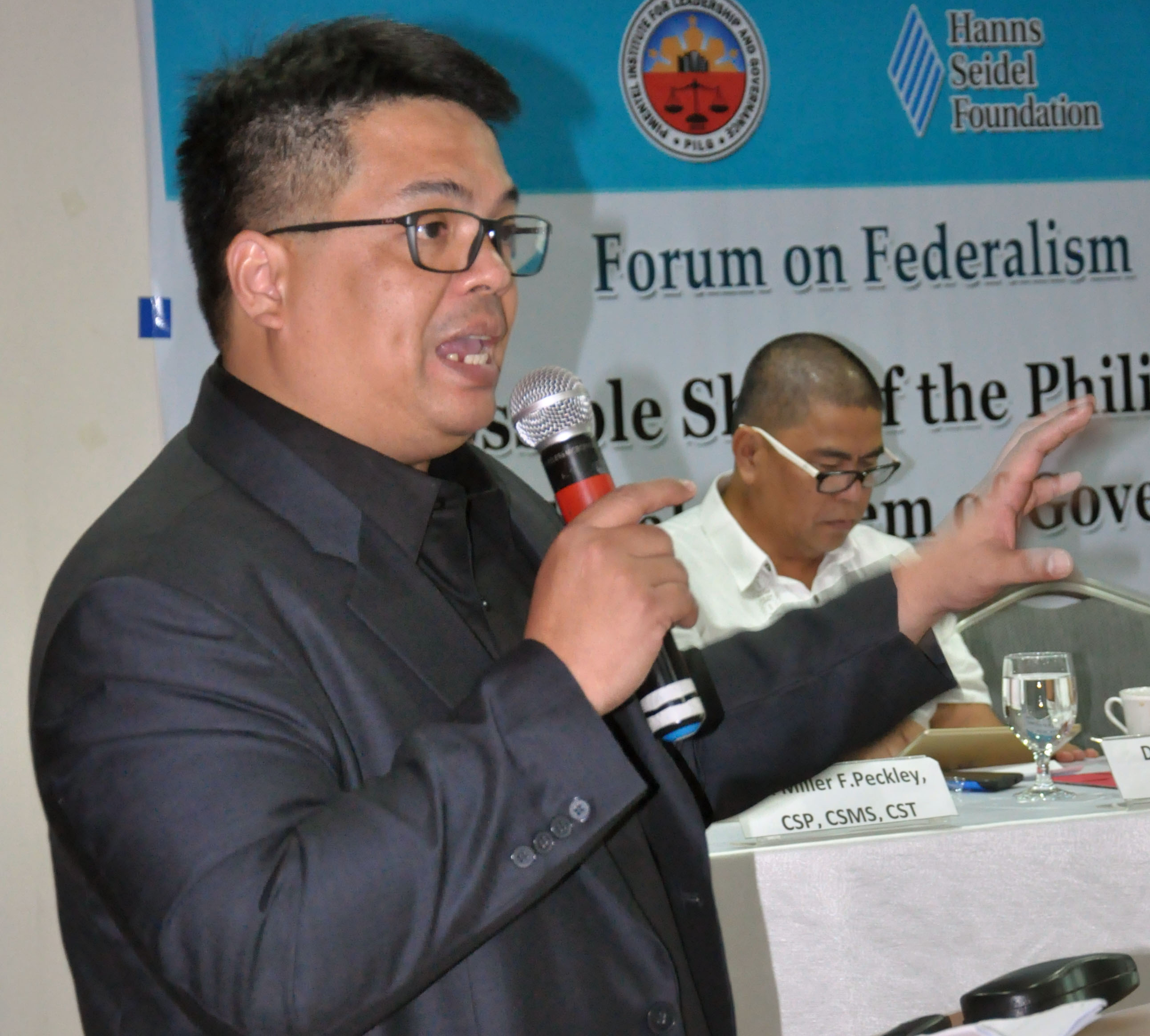 Speaking in a forum on charter change and legislative reform, Attorney Michael Yusingco said "charter change's path has really big obstacles that probably cannot be overcome by the current administration."
The most familiar illustration of bayanihan is the image of a bahay-kubo being carried by the community. However, I think a more authentic representation would be the Banaue Rice Terraces. This wonder of the world is testament to a community singular in its goal to thrive. No individual can lay claim to this utter mastery of the mountains. Indeed, it is incontrovertible proof of the power of collective action.
Neri Colmenares, the official senatorial bet of the Makabayan bloc said that going against the present bid for charter change is not simply about going against the Duterte administration's bid for federalism but an act to protect their future
Gears are turning for the government's push to federalism as the Consultative Committee (Con-Com) tasked to review the 1987 Constitution readies it for submission to the President come July 9. This comes after the Con-Com held just two regional consultations-cum-federalism roadshows in Dumaguete and Baguio. At the rate they are going, however, one can not avoid but think if inputs from these consultations shall really be incorporated in their approved draft.
From media reports, the consultations called for by the Consultative Committee reviewing the 1987 Constitution were well attended, with a seeming united voice for Cordillera autonomy towards federalism.
Erin Tanada, a former congress representative said that instead of rushing the shift into a federal form of government, it would be better to improve and fully implement the Local Government Code.
BAGUIO CITY — "Masapol a nainget a labanan tayo ti idurduron ti rehimen a Duterte a panangamyendar ti Konstitusyon wenno Charter Change (ChaCha)."