news, discussions on criminality, vice etc.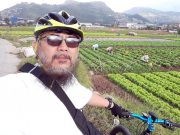 Imam Bedejim, as most Baguio people call him, was gunned down by a lone assailant along Kayang St, one of the busiest streets in the city, in broad day light before lunch on December 6. A CCTV footage showed that the killer shot him twice from behind while he was walking and three more times after fell on the pavement.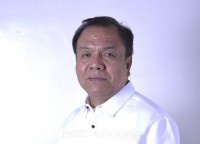 Unidentified gunmen killed Balaoan Vice Mayor Al-Fred Concepcion and escort Michael Ulep, and wounded his daughter, Balaoan Mayor Aleli Concepcion, in an ambush on November 14 in Barangay Cabua-an.
UPDATED OCT.3, 7:16 A.M. VIGAN CITY — Unidentified assailants ambushed the mayor of Sudipen, killing the official, his security detail, driver and wounding his wife at around 6:40 pm yesterday, October 1.
BAGUIO CITY — The Abra police has arrested a suspect in the January 25, 2018 grenade blast that killed two policemen and injured 26 people, including Abra Rep. Joseph Bernos and his wife, La Paz Mayor Menchie Bernos during a public gathering.
VIGAN CITY — Police forces in Ilocos Sur wasted no time responding to the directive of President Duterte to round up loiterers (istambay), coming up with "Oplan Rody" or Rid the streets Of Drunkards and Youth. Officers from the different municipal police office took to the streets and social media to show their support and implementation of the order.
BAGUIO CITY — In a press statement, Ifugao Representative Teddy Brawner Baguilat condemned the brutal murder of Fr. Richmond V. Nilo of the Diocese of Cabanatuan and called on the Duterte administration to swiftly bring the killers to justice.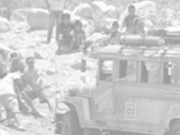 The Cordillera Peoples Alliance is one with the Benguet Peace and Order Council (PPOC) in denouncing the deceitful recruitment activities by the mercenary group Cordillera Peoples Liberation Army-Cordillera Bodong Administration (CPLA-CBA) in the province. CPLA is known for its notorious track record of human rights violations in the region.
LA TRINIDAD, Benguet — The Benguet Provincial Peace and Order Council wants alleged members of the Cordillera Peoples Liberation Army-Cordillera Bodong Administration (CPLA-CBD) to stop the recruitment and other activities in the province.
BAGUIO CITY - Former Representative Eufranio "Franny" Eriguel of the Second Congressional District of La Union, was shot and killed. Spot report filed by Agoo Police head Chief Inspector Alfredo Padilla, Jr. said the incident happened at 7:13 pm on Saturday, May 12 in Barangay Capas, Agoo town.
In his homily, Utleg said the perpetrators are a product of a social system that forces people into killing because of poverty. He also challenged all the clergy to persevere in performing their duties in serving the poor.
Albayalde said that they will augment police officers in the perennial election hotspots. He said that one company of the Special Action Force have been deployed to Abra already.
By KIMBERLIE NGABIT-QUITASOL www.nordis.net BAGUIO CITY — Jomarc Pabunan, a village council member of Barangay Lower Magsaysay here in Baguio City and running for re-election this...