The secretary general of the Alliance of Concerned Teachers (ACT) received a death threat during a press conference on the profiling of teachers being conducted by the Philippine National Police (PNP) this afternoon, January 11 at Teachers Camp here.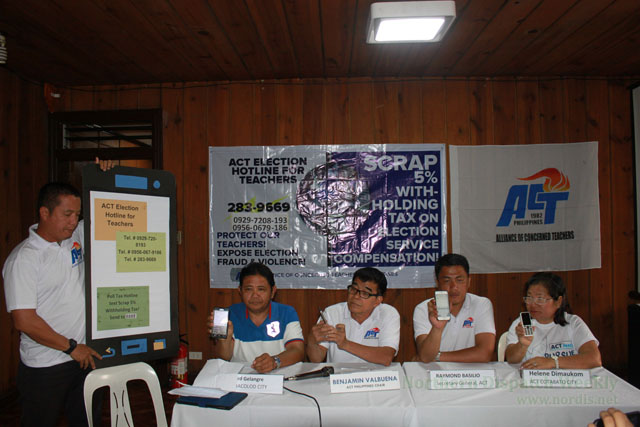 The principal of Pinsao Elementary School received a letter from the Philippine National Police (PNP) asking her to provide the police an inventory of teachers who are aligned with the Alliance of Concerned Teachers (ACT) in her school.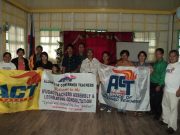 The Alliance of Concerned Teachers (ACT) and Kabataan Partylist in the Cordillera Administrative Region (CAR) denounced the "Oplan Tokhang" style order of the Philippine National Police to make a profile of ACT members in Manila and Zambales province.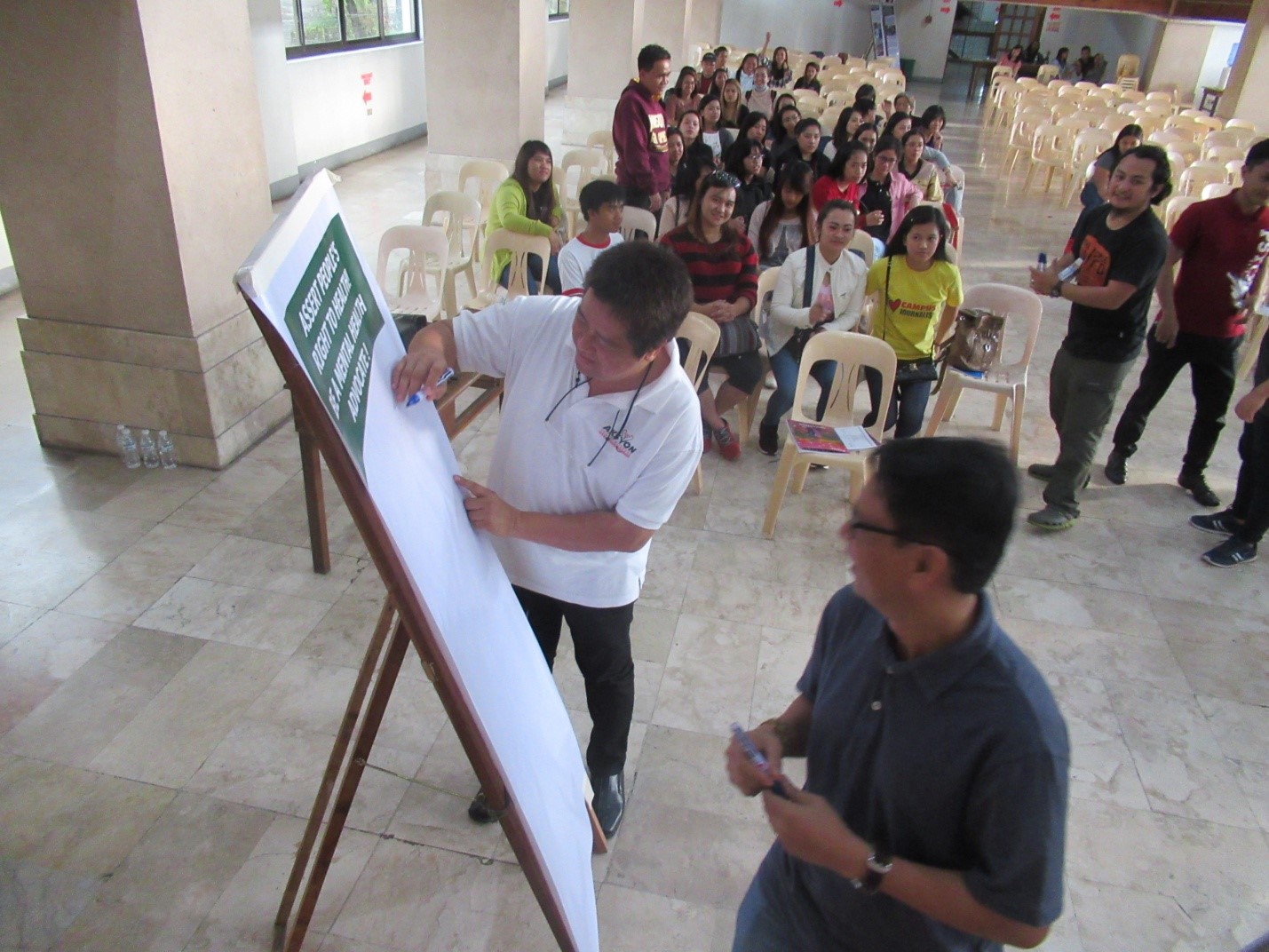 Mental Health has become a top concern in many parts of the world at present and that increase in mental health problems have been observed even in third-world countries like the Philippines.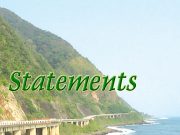 Education, without question and as inscribed in the Philippine Constitution, is key to nation-building. It is necessarily grounded on the principle of academic freedom to enable it to be instrumental in the development of the citizens' full potentials so that they may be a force for social transformation.
On World Teachers' Day and National Teachers' Day, ACT Teachers Party-List Representatives Antonio Tinio and France Castro will march to Mendiola along with about 2,000 teachers who will stage a protest action against the overworked yet underpaid status of teachers amidst TRAIN-induced inflation.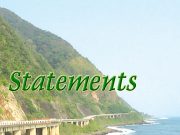 Irony of ironies. Teachers experienced harassment and intimidation from state forces in this very time when we are supposed to be honored.
VIGAN CITY — Public school teachers in Ilocos region expressed concern over the series of suicides among their colleagues, widely believed to be driven by work-related stress.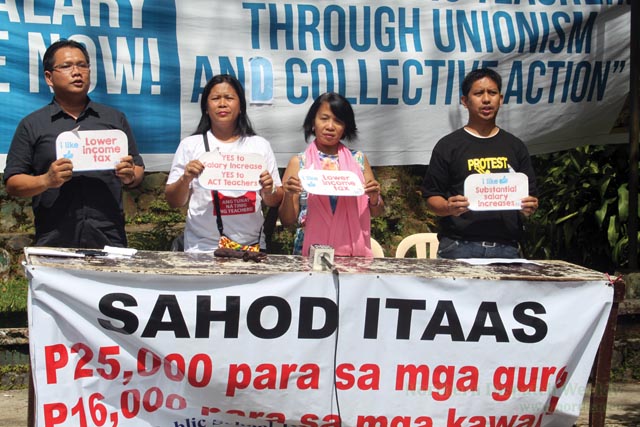 The story of the young teacher who took her life to get away from the stressful and enormous workload has been a hot topic circulating on social media in the past few days. Her colleagues even launched a "Justice" Facebook page where expressions of grief and sympathies flooded. They were seeking justice while ranting against piles of paper work the DepEd has been requiring. They also expressed concerns that if their sentiments were left unattended, such incident would happen again in the future.
The emergence of DepEd Teachers Union-National Capital Region is nothing more than a state's maneuver amid its policy to demolish legitimate people's organizations, but something that our teachers shall be more vigilant with, and be firm in their stance against deceptions that imply their basic demands for living wage will come effortlessly courtesy of the misogynist despot.
(On this issue we launch this column, Four Walls And Beyond, to carry a voice from the organized section of teachers in the regions of Northern Luzon with the Ilocos teachers submitting the first content and taking the initiative to give its name. - Ed.)
BAGUIO CITY — Teacher representatives from the Alliance of Concerned Teachers (ACT) led by National Secretary-general Raymond Basilio and officials of the Department of Education (DepEd) here led by Regional Director Dr. Beatriz Torno reached substantive agreements during a courtesy call and dialogue on December 12, 2016.