Gabriela Women's Partylist Representative Arlene Brosas took her Oath of Office at the ancestral house of women revolutionary Doña Maria Josefa Gabriela Cariño Silang, better known as Gabriela Silang. The local government of Candon City restored the place and converted it to a museum. This is where Gabriela and husband Diego planned their revolt against the Spanish colonizers with the aid of the British forces.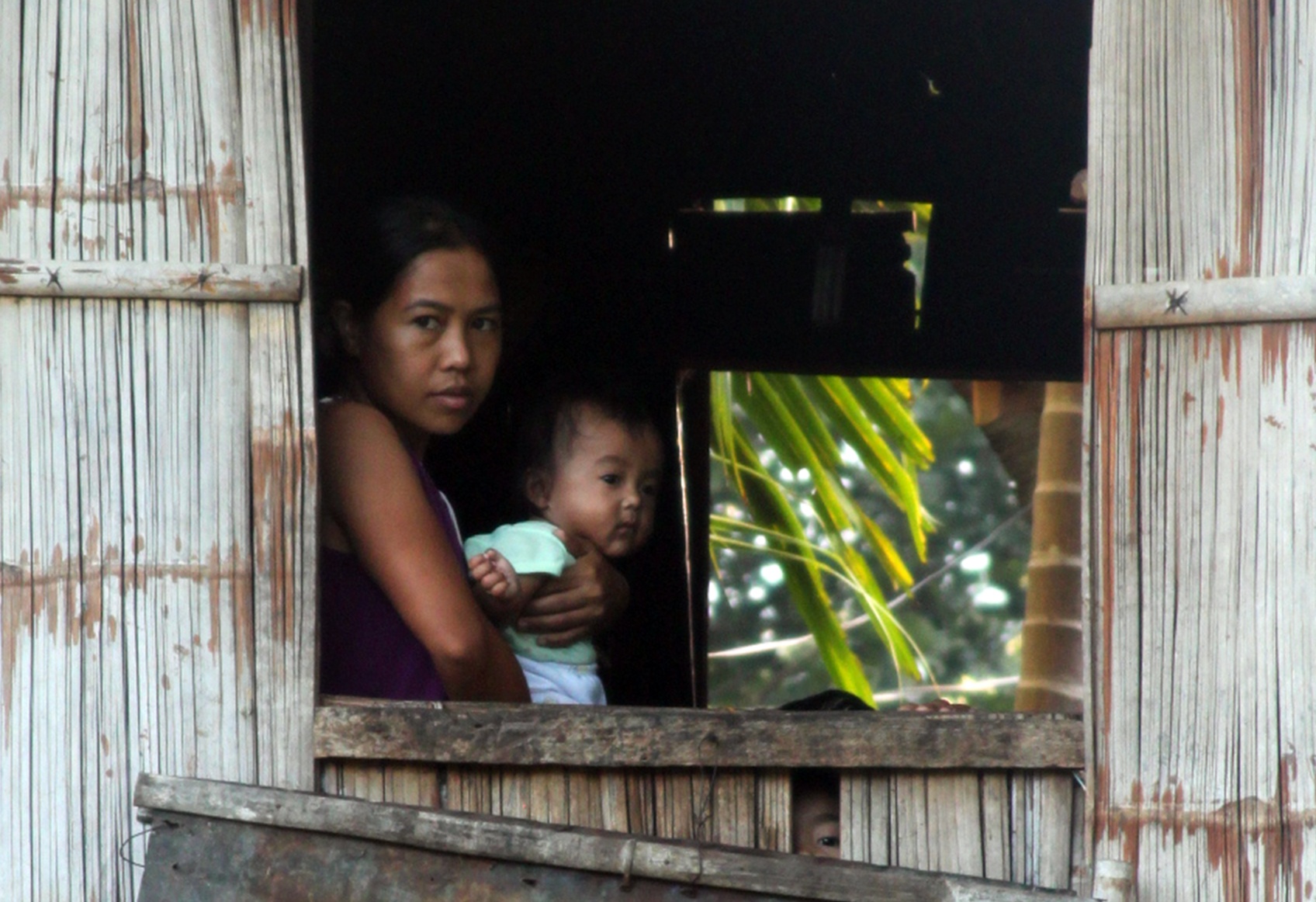 The Cordillera for Women's Education, Action Research Center, Inc. (CWEARC) welcomed the research findings of the Philippine Institute for Development Studies (PIDS) that accounted the monetary value of "unpaid work" of women in the country.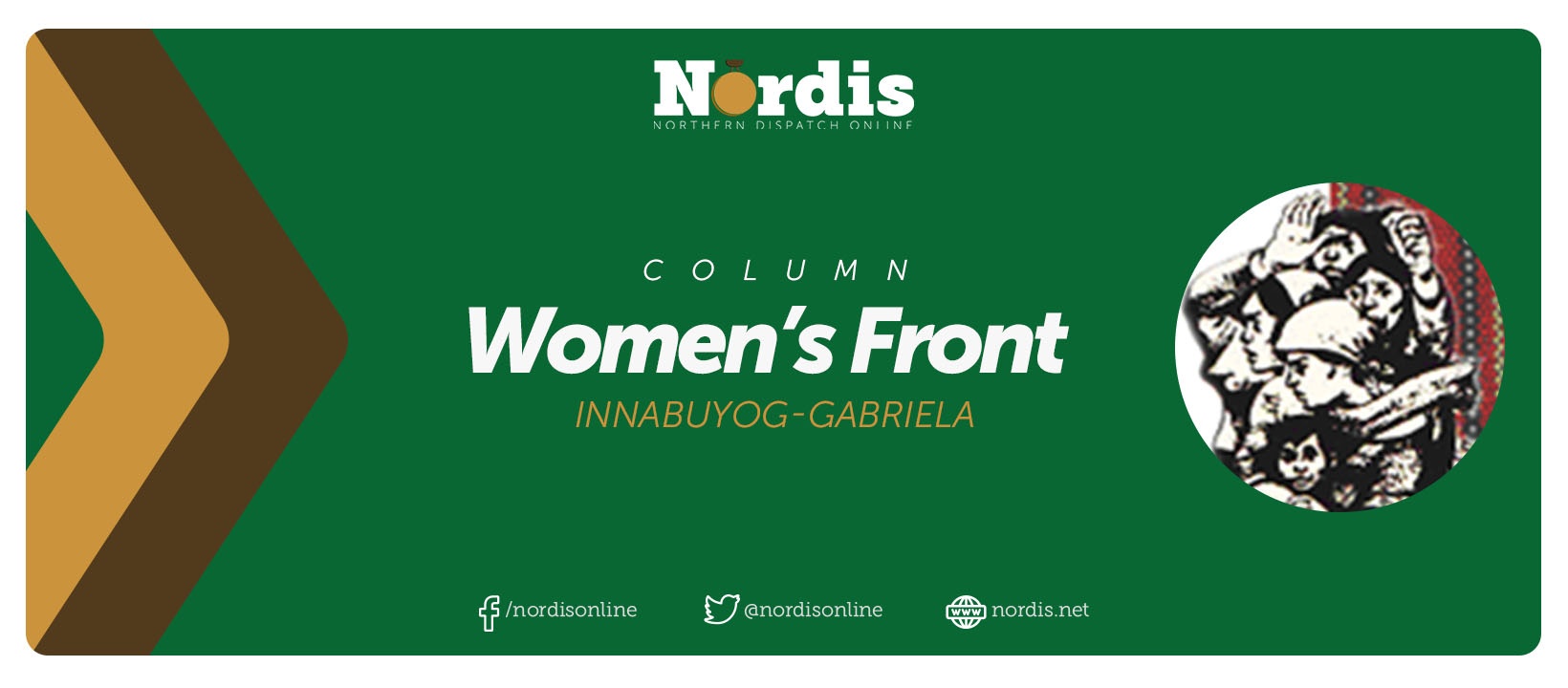 Itatta a Sangalubongan nga Aldaw dagiti Marigrigat a Babbai, saantayo nga itulok nga agtalinaed ti buteng. Aramidentayo nga inspirasion dagiti babbai ti Kalinga, Bontoc ken Abra a natured a timmakder para kadagiti ilida idi panawen ti Martial Law.
To commemorate the International Women's Day, different government agencies and Innabuyog - Alliance of Women's Organizations in the Cordillera joined the world-wide call to end violence against women during the 1 Billion Rising at the People's Park in Baguio City.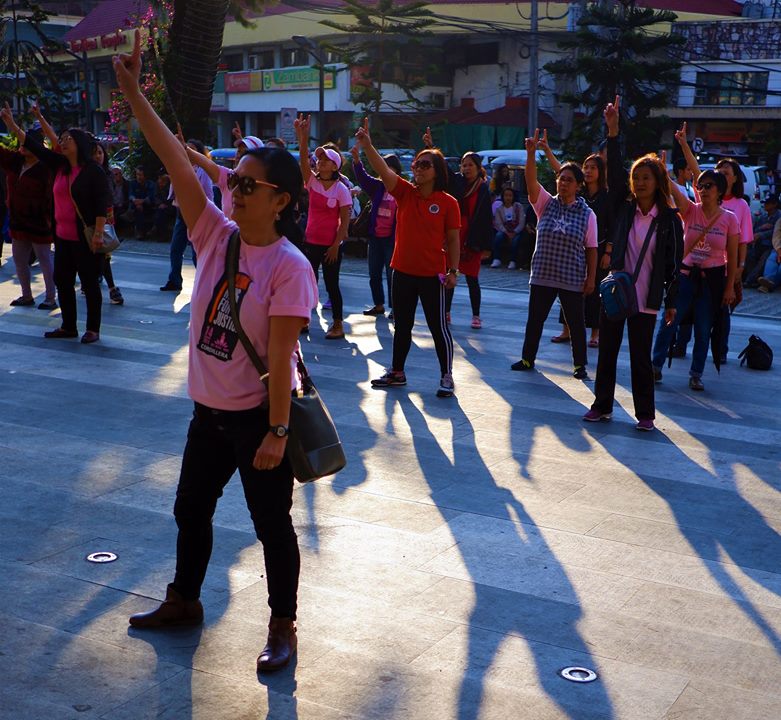 People from this city joined the worldwide One Billion Rising (OBR) on Valentine's Day with around 100 women, men and youth gathered at People's Park to dance and call for unity against tyranny and promotion of "solidarity for good governance and politics of change".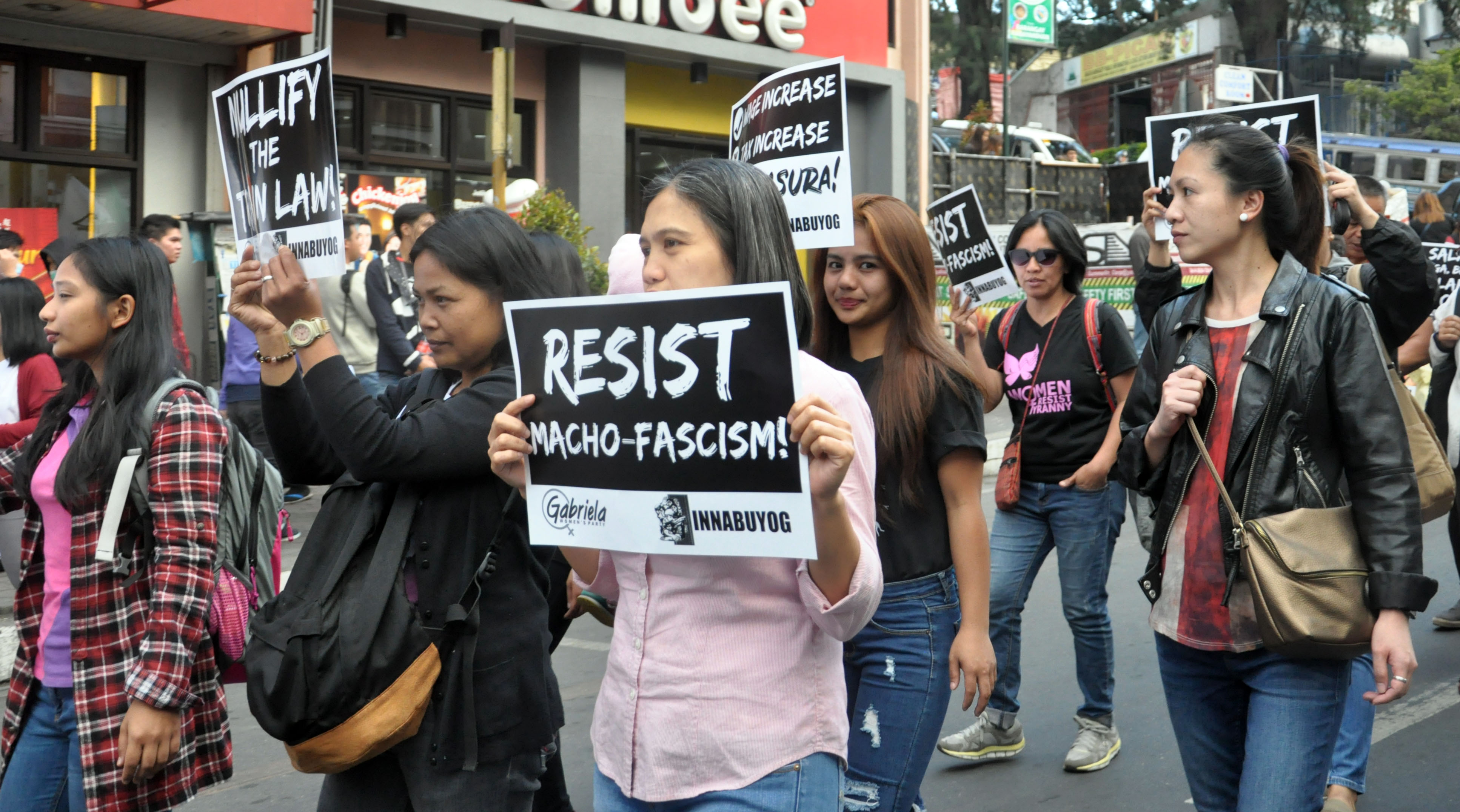 Women's group in the Cordillera condemned President Rodrigo Duterte for his recent remarks on rape.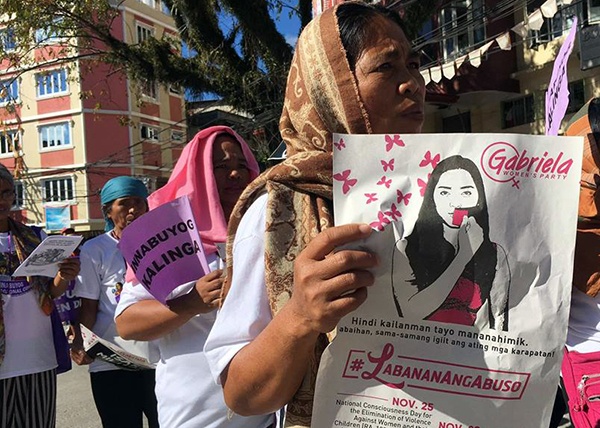 The Cordillera Women's Education and Action Research Center (CWEARC) said President Rodrigo Duterte's story of molesting their house help is not only "despicable" but a statement that can only come "from a sick mind."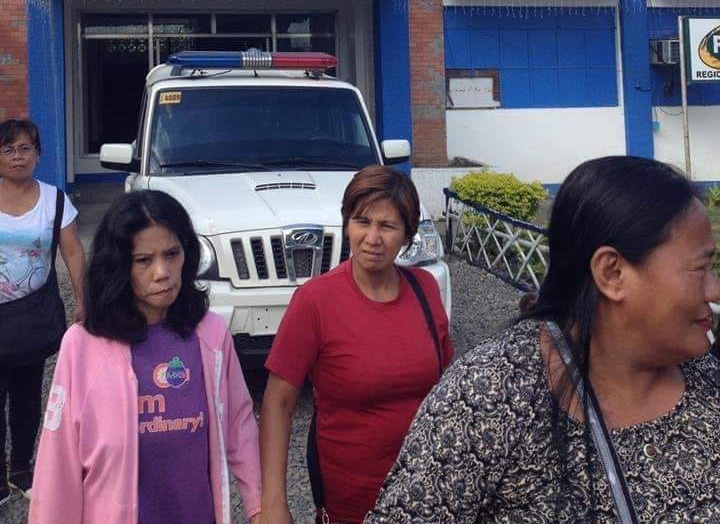 Matapos ang humigit tatlong buwan ng pagkakakulong, nakalaya na si Divina Erece, isang miyembro ng Amihan-Cagayan, noong ika-5 ng Disyembre.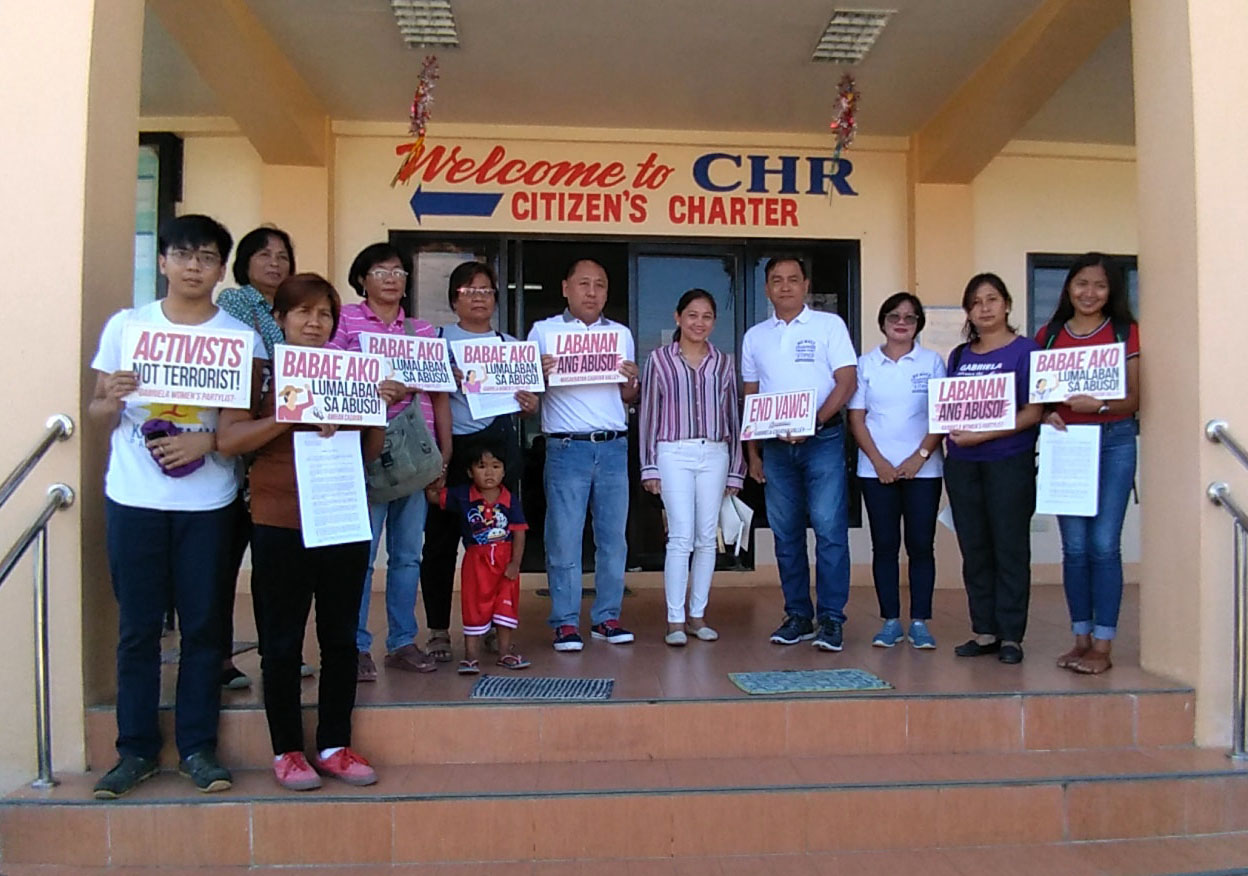 Cagayan Valley women activists accompanied by Gabriela Women's Party Representative Arlene Brosas filed complaints against red-tagging at the Commission on Human Rights regional office.
In light of the recent and escalated attacks against women human rights defenders in the Philippines, Innabuyog-Gabriela is inviting everyone to join the global action in time for the International Human Rights Day on December 10. The group also encourages everyone to endorse the appended letter urging the Philippine government to stop the attacks against human rights defenders in the Philippines.
Women's organizations from all over Cordillera gathered in Bontoc, Mountain Province on November 29 in observance of the International Women Human Rights Defenders Day. They marched towards the Provincial Capitol and held a program capping the 8th Congress of Innabuyog Alliance of Womens Organizations in Cordillera (Innabuyog-Gabriela).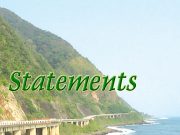 The Philippine Task Force for Indigenous Peoples claimed 2018 "a year of terror" against indigenous communities with indigenous women targeted by state security forces for their strong political convictions to defend their homeland against corporate greed.