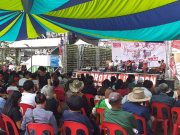 The Cordillera Peoples Alliance announced the cancellation of the 36th Cordillera Day celebrations in Kalinga due to the Coronavirus threat. They also slammed the government's campaigns against the organization and the activity.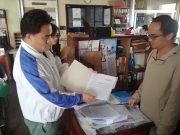 The Cordillera Peoples Alliance filed a petition, consisting of 500 signatures from leaders of people's organizations, against the mining applications of CEXCI across the region.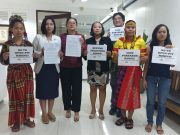 Environment and IP activists joined the Makabayan Bloc in filing House Bill 6450, seeking to impose a 25-year moratorium on open-pit mining operations across the nation.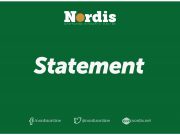 March 3, 2020, marks the 25th year of the enactment and implementation of R.A. 7942 or the Philippine Mining Act of 1995. This law introduced the FTAA that can be entered into by private mining corporations with the Philippine government.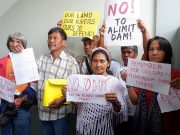 Leaders from the communities in Lamut and Lagawe towns in Ifugao affected by SN Aboitiz's Alimit Hydropower Complex submitted a resolution affirming the earlier petitions they forwarded to the office strongly opposing the project.
The Social Ministry Committee of the Episcopal Diocese of Northern Philippines (SMC-EDNP) and Movement for Advancement of Inter-Tribal Unity and Development (MAITUD) initiated the resolution outlining an initial agreement. They asked members of the Betwagan of Sandanga, Mountain Province, and Butbut tribes of Tinglayan, Kalinga, to refrain from initiating actions that may further escalate the conflict.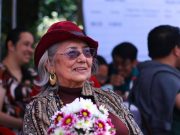 A new edition of renowned scholar June Prill-Brett's book, Tradition, and Transformation: Studies on Cordillera Indigenous Culture, has been released.
FPIC violations by government agencies and private corporations, and NCIP's questionable conduct in the implementation of its own FPIC guidelines were among last year's top stories.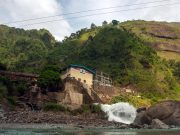 A historian and conservation advocate called on the towns of Benguet to ensure sustainable resource utilization, and the people's interests from hydropower deals entered by local officials.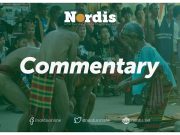 Aside from streamlining the FPIC process, the government created these laws to stifle the voice of the IPs carved on the landmark legislation IPRA. The enactment of these legislation partially severed the arms of IPRA, which protects the IPs' rights of self-determination. In fact, through EVOS, EODB, and EICC, IPs have practically handed their rights over their ancestral domains to the government.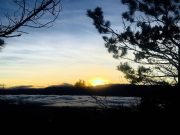 Residents of tourist town Sagada in Mountain Province declared opposition against the entry of Ayala corporation and other big businesses in their town following the municipal council's resolution affirming the established cultural rule that prohibits the sale of land to outsiders.