Update reports and discussions on the current situation and issues of specific areas and sectors of NL; similar to "events" but more focused on the situation and issues themselves, not on specific activities.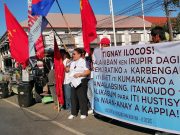 In Northern Philippines,the red-tagging frenzy of the Duterte administration has transformed ordinary days into hellish experiences for members of the clergy advocating environmental protection and respect of human rights.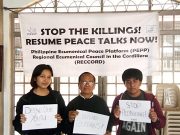 Youth and student groups called the Police Regional Office Codillera "shameless" for denying its policy to red-tag activists and their organizations despite several cases of police admitting orders to distribute malicious flyers and apologizing for their baseless accusations.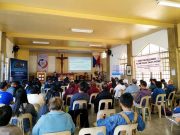 During the founding assembly of One Faith, One Nation, One Voice Cordillera in Baguio City, Anglican Bishop Rex Reyes underlined the important role of the church in pursuing peace based on justice amid the heightened attacks against the people and hostilities between the revolutionary forces and the government.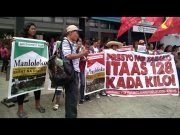 Tobacco farmers criticize the National Tobacco Administration for its negligence to ensure the early resolution of the price deadlock during the Tripartite Conference in September 2019. They said the agency should be held accountable for the consistently low price of dried tobacco leaves.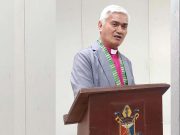 The Supreme Bishop of the Iglesia Filipina Independiente condemned the 81st IB of the Philippine Army for red-tagging the church and its clergy and forcing farmers in a village in Ilocos Norte to sign papers stating that they are NPA supporters and members availing the government's surrender program.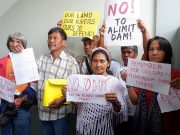 Leaders from the communities in Lamut and Lagawe towns in Ifugao affected by SN Aboitiz's Alimit Hydropower Complex submitted a resolution affirming the earlier petitions they forwarded to the office strongly opposing the project.
This year's One Billion Rising protest dance in Baguio City called on ending the escalating state-instigated attacks against rights defenders and the onslaught of Duterte's anti-people policies.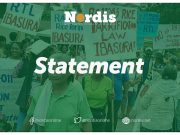 "Kasla saan a pagan-ano ti rehimen a Duterte ti masakbayan ti rice industry ditoy Pilipinas ta ipaidam na ti proteksyon ken suporta kadagiti prodyuser ti irik, kasta met kadagiti konsyumer ti bagas."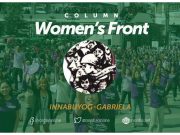 "In their aspiration for a better world for the younger and unborn generations to inherit, they are activists for social change, just and lasting peace. They are selfless and worth emulating. There is nothing terroristic about their endeavors."
The Social Ministry Committee of the Episcopal Diocese of Northern Philippines (SMC-EDNP) and Movement for Advancement of Inter-Tribal Unity and Development (MAITUD) initiated the resolution outlining an initial agreement. They asked members of the Betwagan of Sandanga, Mountain Province, and Butbut tribes of Tinglayan, Kalinga, to refrain from initiating actions that may further escalate the conflict.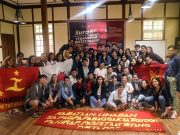 Author and First Quarter Storm activist Rudy Liporada shares his introduction to, and experiences as a member of, Kabataang Makabayan in the Martial Law era, as he parallels their motivations with the current political climate in the Philippines.