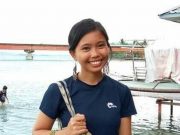 International radio broadcasters' association AMARC Asia-Pacific condemned the arrest of Tacloban radio broadcaster Frenchie Mae Cumpio, who had been under surveillance and had been tagged a "ranking NPA member" by the military.
In a dialogue, Sagada's Police Chief admitted that the municipal police were following a directive to distribute flyers and post Facebook content red-tagging people's organizations in this town.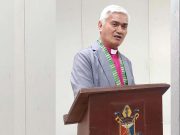 The Supreme Bishop of the Iglesia Filipina Independiente condemned the 81st IB of the Philippine Army for red-tagging the church and its clergy and forcing farmers in a village in Ilocos Norte to sign papers stating that they are NPA supporters and members availing the government's surrender program.
This year's One Billion Rising protest dance in Baguio City called on ending the escalating state-instigated attacks against rights defenders and the onslaught of Duterte's anti-people policies.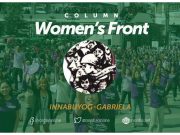 "In their aspiration for a better world for the younger and unborn generations to inherit, they are activists for social change, just and lasting peace. They are selfless and worth emulating. There is nothing terroristic about their endeavors."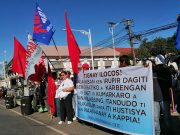 Bayan-Ilocos expressed alarm over the inclusion of mass leaders, human rights workers and community volunteers in Region 1 in a list the Ilocos RPOC identified as "threats", despite the military's denial of surveillance against them.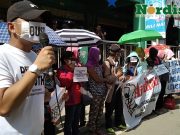 In light of the abduction of a land rights advocate and the slew of red-tagging incidents, a Cagayan Valley human rights group say that the attacks on progressive organizations served to make people feel powerless against the government.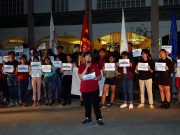 Students from UP Baguio protested the crackdown on progressive groups after the recent arrest against five activists, including a journalist, in Eastern Visayas.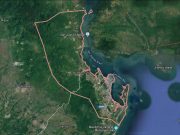 An Eastern Visayas journalist and broadcaster and four other human rights activists were arrested in Tacloban City, days after news outfit Eastern Vista received reports of surveillance by suspected military assets.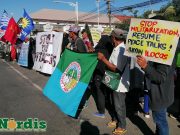 A human rights group in Ilocos sees higher number of rights violations in the region in 2020 after leaders of regional organizations experienced a series of harassment from the military.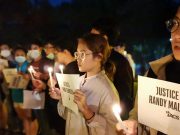 Progressive groups in Cagayan Valley and Baguio City commemorated the first death anniversary of slain National Democratic Front of the Philippines consultant Randy Malayao.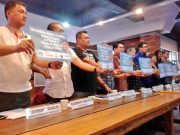 Organizations under EcuVoice have announced their submission of a report on the Duterte government's human rights violations to the UNCHR, urging the world body to further investigations on killings and threats on advocate sectors.