By RUDY D. LIPORADA www.nordis.net It was not massive. It was not pandemonium bordering to chaotic. Nonetheless, the devotion of was there. Strong. For the largely Filipino-Hispanic...
"...The council conversation in Rogue ... permeates in circles of those questioning how rebellions all over the world will win against the powerful forces with superior arms of imperial countries. ... These movements were ignited by a core of committed individuals who only had hope that a just struggle is justified and will prevail."
By RUDY D. LIPORADA www.nordis.net (Columnist's Note: On the occasion of the Communist Party of the Philippines celebrating its 51st Year Anniversary last December 26, 2019,...
Maniniwala ka ba kung sasabihin kong Sa ating pagdurusa's may isang Sanggol na isinilang Sa isang maralitang dampa Upang iligtas sa pagdarahup ang sambayanan?
In light of 'Galunggong', the poor man's fish in the Philippines, is now being imported from China and has spiraled to Php300.00 ($6.00) per kilo apart from the continuing increase of prices of basic commodities in the country, I am posting an excerpt from my novel, Cordillera Red Rising. This is on Chapter 10 – circa early 1970s.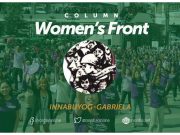 In an authoritarian regime where systemic violation of our land rights and women's rights are worsening, there is a grave need for us to learn from our history of resistance. When it comes to issues affecting our ancestral lands, it must be us, the indigenous youth, who should hold an unyielding desire to defend it.
And now, current Pope Francis is figuratively being crucified for his apparent left leaning views. In a recent interview with Italian newspaper La Republica, he was asked if his pursuit and support for a more egalitarian society meant he envisioned a "Marxist type of society." The pontiff's response: "If anything, it is the communists who think like Christians."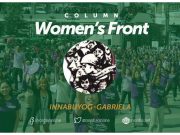 Cases of state-perpetrated violence has also increased and intensified. The government, in its view of the Cordilleras as a resource base for exploitation at the expense of the welfare of the umili, has allowed the rapid entry of various development aggression projects in the region.
Once again, the CPP-NPA will be blamed for causing the social and economic ills of the Philippines. The government will brush away that the precipitating reason this time is that there were those in the government who evolved the Rice Tariffication Law.
Vice President Leni Robredo got President Rodrigo 'Digong' Duterte and his minions by the balls, proving further that Digong's war on drugs is a sham. And she has the balls to carry on her mandate as Drug Czar in spite of obstacles barricaded on her way.
"Whether or not Robredo gets the administrative and budgetary support, it is apparent that the Duterte camp would want her to fail. If she succeeds, Duterte and his ilk will be put to shame."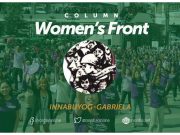 "The land is where indigenous peoples are rooted. It is where they were born and raised, and it will be that which will embrace them when they will die. ... That is why indigenous peoples struggle so much to protect their ancestral lands."