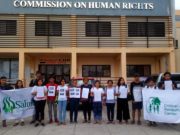 Karapatan Cagayan Valley led the filing of complaints against the 17th Infantry Battalion who blocked their humanitarian mission for Sitio Lagum, Brgy. Lipatan in Sto. Nino, Cagayan.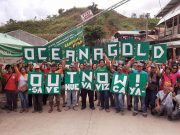 Australian mining firm OceanaGold Philippines, Inc., under fire due to its Didipio operations in Nueva Vizcaya, plans to bring in 630,000 liters of diesel to dewater its mines with the President's green light, despite not having an FTAA.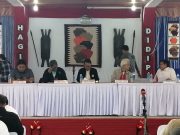 Makabayan-Cagayan Valley said that OceanaGold's handling of the congressional hearing regarding their Didipio operations is evidence of the mining firm dividing the province on the issue of mining.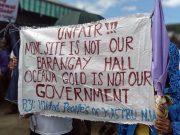 Kalikasan PNE condemned the Congressional Inquiry on the rights violations committed by OceanaGold initiated by the Committee on Indegenous Cultural Community and Indigenous Peoples for its biased towards the Autralian mining giant.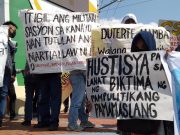 Karapatan Cagayan Valley said intense military operations at Sto. Niño in Cagayan province since February have resulted in numerous human rights violations, affecting mostly poor and indigenous farmers in the far-flung barangay of Lipatan.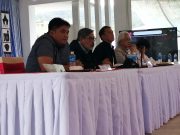 The head of the Ecology Desk of the Diocese of Bayombong expressed dismay on the House of Representative inquiry on the rights violations committed by OceanaGold where the church reaffirmed its support for the closure of the company's Didipio mine.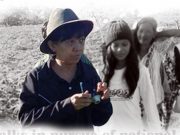 Danggayan ti Mannalon ti Isabela assailed the continuing disinformation campaign against Cita Managuelod of Sentro ng Tunay na Repormang Agraryo by the 5th Infantry Division, noting that tagging her as an NPA recruiter puts her safety and life in danger.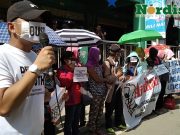 In light of the abduction of a land rights advocate and the slew of red-tagging incidents, a Cagayan Valley human rights group say that the attacks on progressive organizations served to make people feel powerless against the government.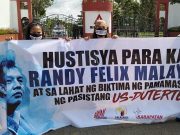 In commemoration of the first death anniversary of slain NDFP peace consultant Randy Malayao, activists in Isabela hold a rally in front of a Philippine Army camp in Gamu, condemning the lack of justice for Malayao.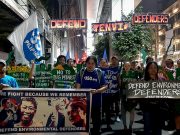 Scientists and an environmental institution condemned the continuing detention of their colleague arrested by the police in Cagayan in October 2018 for trumped-up criminal charges.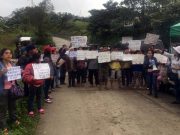 Residents in Kasibu, Nueva Vizcaya, along with groups against OceanaGold's mining operations, foiled an attempt by the mining firm and its alleged supporters to dismantle the people's barricade against mining operations in Didipio village.
A teen from Echague, Isabela, who was forcibly taken by soldiers according to Karapatan-Cagayan Valley, was reported by the military as a "child warrior" captured during their operation.