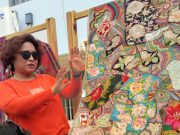 Naangay ti maysa a konversasion kenni Patis Tesoro, nalatak a fashion designer, ken kadagiti lokal a mangngabel iti Kordilyera, iti Kulay at Kapas sadiay UP Baguio idi Marso 6.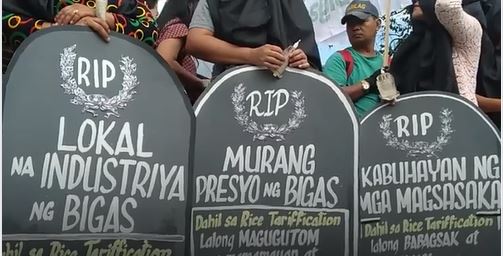 Inapresiar ti Solidarity of Peasants Against Exploitation dagiti addang ken plano ti Probinsial a Gobierno ti Ilocos Sur ken dadduma pay a probinsia tapno mapalag-an ti epekto ti panagsuek ti presio ti irik nga isilsilpo dagiti mannalon iti Rice Trade Liberalization Law.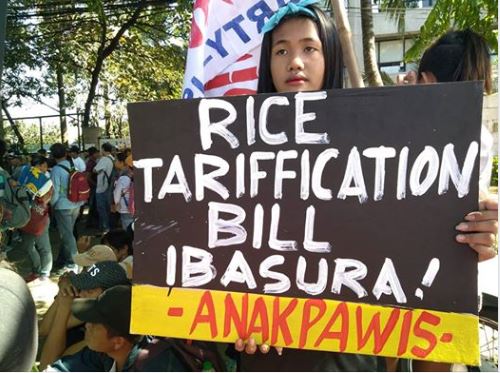 Inawagan dagiti mannalon Cagayan Valley nga "insensitibo" ni Senator Cynthia Villar gapu ta imbagana a "peke a damag" ti report a ti presio ti irik ket bimmaba iti P8-10.00.

Nagtitipon dagiti biktima ti martial law, kakabagyan ken gagayyemda tapno rambakan ti nagun-odan iti pannakilabanda para iti hustisia ken indemnipikasion para kadagiti biktima ti panaglabsing iti karbengan tao. Naangay daytoy idi Hunio 16 iti Bantayog ng mga Bayani iti Siudad ti Quezon.
Ni NORWIN GONZALES www.nordis.net BAGUIO CITY — Nasurok maysa a tawenen ti tallo a gera ni Presidente Rodrigo Duterte. Dagitoy ket ti gera kontra droga, ti...
BANGUED,Abra—Naangay ti bookkeeping seminar iti dua a komunidad ti Abra a partner areas ti Cordillera Disaster Response and Development Services Inc. (CorDis RDS) idi Abril 28- 29, 2018 para iti Sitio Masablang, Domenglay, Licuan-Baay ken iti Sitio Manapnap, Binasaran, Malibcong idi Mayo 1 ken 2, 2018.
BAGUIO CITY — Impablaak ti Human Rights Victims' Claims Board (HRVCB) idi Mayo 7 iti facebook a 14.65% wenno 11,103 laeng a claims ti pinal nga inaprubaranda iti kabuklan a 75,749 a nangipila iti aplikasion idi 2014 ken 2015. Adu ti na-deny gapu ta kurang kano ti insubmitar dagiti claimants nga ebidensia.
Ni Sherwin De Vera www.nordis.net BAGUIO CITY — Iti umuna a panangipakat ti Sangguniang Kabataan (SK) Reform Act of 2015, adu a lugar ti naobserbaran ti...
"Anannoenmi ti trabaho ken dagiti ibagbagana a libre no awan metten ti pagbalayanmi, no mapukawen ti kangrunaan a pagtataudan ti pagbiagmi, no ti proyekto met ket ipapataymi," kuna ni Erlinda de Leña, residente ti Brgy. Bimmotobot, Naguilian mainaig ti maipasdek a hydropower dam.
Panggep daytoy nga ikkan ti naananay a kaamoan ken kabaelan dagiti organisasyon a mangted ti instruksyon kasilpo ti trabaho kasilpo ti karbengan-tao kadagiti kamengda
Saan a nalappedan dagiti benepisyaryo ti Pantawid Pamilyang Pilipino Program (4Ps) iti daytoy a lugar nga iyebkas ti pannakadismayada ti sistema ti panangibunong ti napabaro a 4Ps card. Para kanyada, "nagulo", "kurang ti panagplano" ken "awanan konsiderasyon" ti inpaawag ti Department of Social Welfare and Development a distribusyon para iti 128 a barangay ti syudad idi Abril 28.
"Rinibribu a mannalon ti sibuyas ti apektado iti intero a Pangasinan gapu iti panagatake ti Harabas. Adu kanyami ti awan ti nagmaayan ti halos uppat a bulan a nagbanbanugan ken tinartaripatomi a sibuyas," kuna ni Roberto Fernandez ti Namnama iti Filipino.