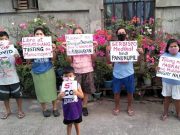 Tumugon ang Cagayan Valley sa pambansang panawagan na #ProtestFromHome at sa gitna ng malawakang lockdown ay pinatunayan ng ilang mamamayan na maraming paraan upang iparating ang mga hinaing at makatarungang kahilingan sa pamahalaan.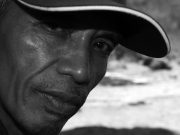 For many peasant leaders like Manong Tony, the struggle for land rights, higher farmgate price, and appropriate services have also become a struggle to rise above state violence and fear.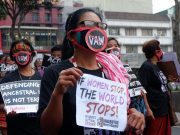 Reported cases of violence against women may be decreasing, but society has a long way to go towards a VAW-free community. Featuring a story from Mountain Province, this highlights the value of reporting VAW in women's journey to freedom.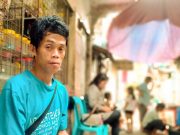 Despite his declaration of a state of public health emergency in the country, President Rodrigo Duterte is not convinced by public pressures to call for a regional lockdown, and even managed to joke about possibly having the virus as he spoke on national television last night.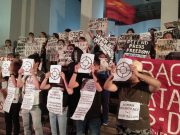 "Who is exempted from being labeled "terrorists?" Rights defenders, lawyers, journalists, Church people, peasants, indigenous peoples and workers have been publicly vilified by state security forces as such."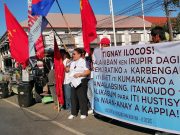 In Northern Philippines,the red-tagging frenzy of the Duterte administration has transformed ordinary days into hellish experiences for members of the clergy advocating environmental protection and respect of human rights.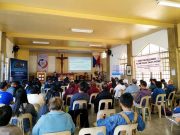 During the founding assembly of One Faith, One Nation, One Voice Cordillera in Baguio City, Anglican Bishop Rex Reyes underlined the important role of the church in pursuing peace based on justice amid the heightened attacks against the people and hostilities between the revolutionary forces and the government.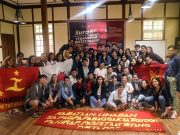 Author and First Quarter Storm activist Rudy Liporada shares his introduction to, and experiences as a member of, Kabataang Makabayan in the Martial Law era, as he parallels their motivations with the current political climate in the Philippines.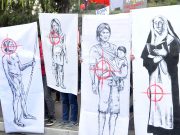 Stories of attacks against activists and people's organizations ranging from red-tagging, filing of trumped-up charges, arrests, and murder filled our news site in 2019, demonstrating the worsening human rights situation in Northern Luzon.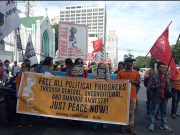 "The police and military have mastered the art of preparing false documents to justify the filing of fabricated charges."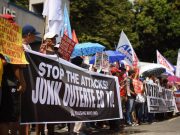 The counterinsurgency policy is not only targeted against the Communist Party of the Philippines (CPP) and the New People's Army (NPA) but against perceived supporters or any groups standing in the way of the administration's political and economic interests.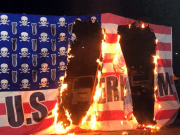 With all its pretensions for peace and development, Duterte's counterinsurgency is brutal to the core.