This section includes feature articles on dishes and their preparations, places to travel, health and fitness, home and gardening matters, family and childcare issues, and technology updates.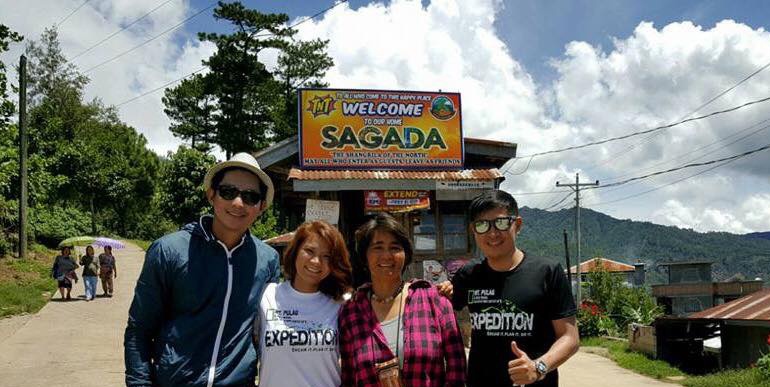 This famous mountain retreat is taking the challenge of preserving nature and teaching visitors to respect their culture, while increasing the town's revenue from the tourism sector.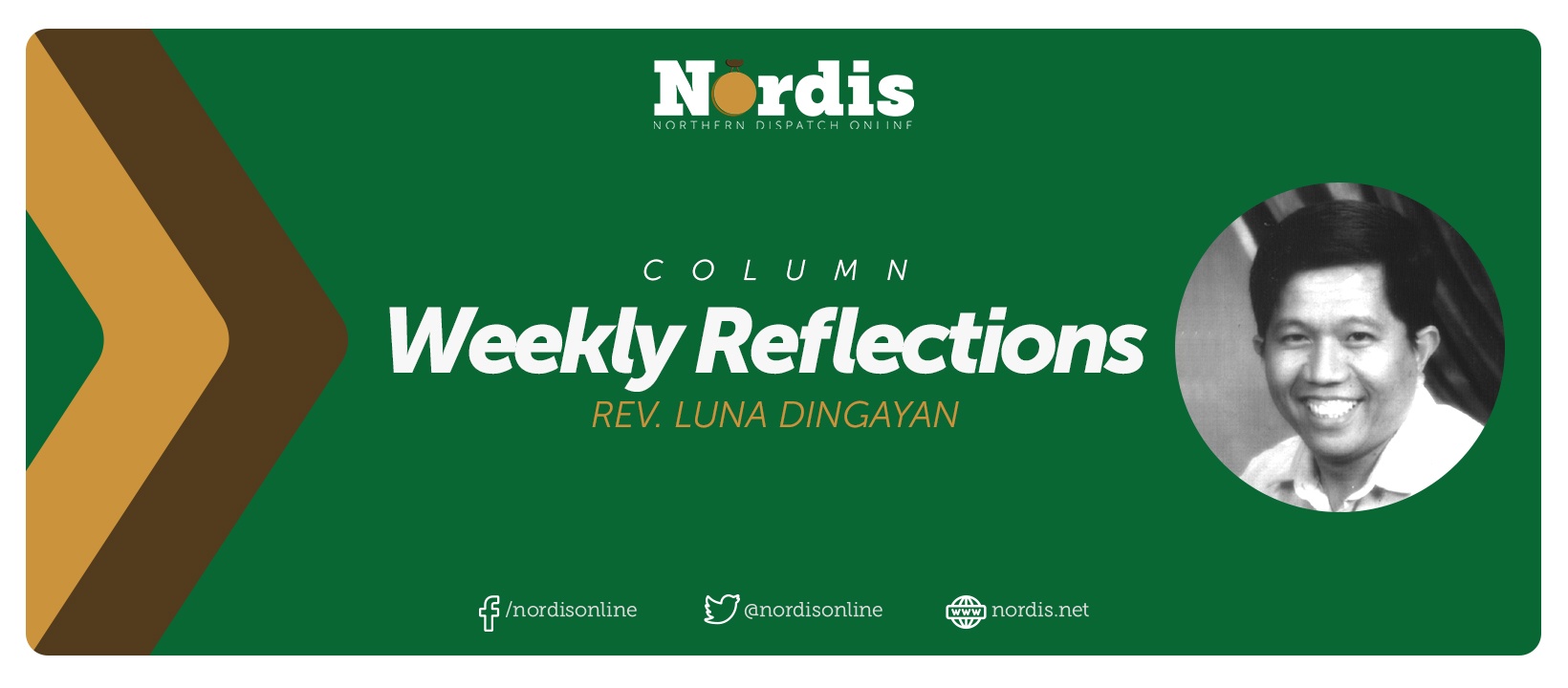 "Give unto Caesar what belongs to Caesar; Give unto God what belongs to God" - Mark 12:17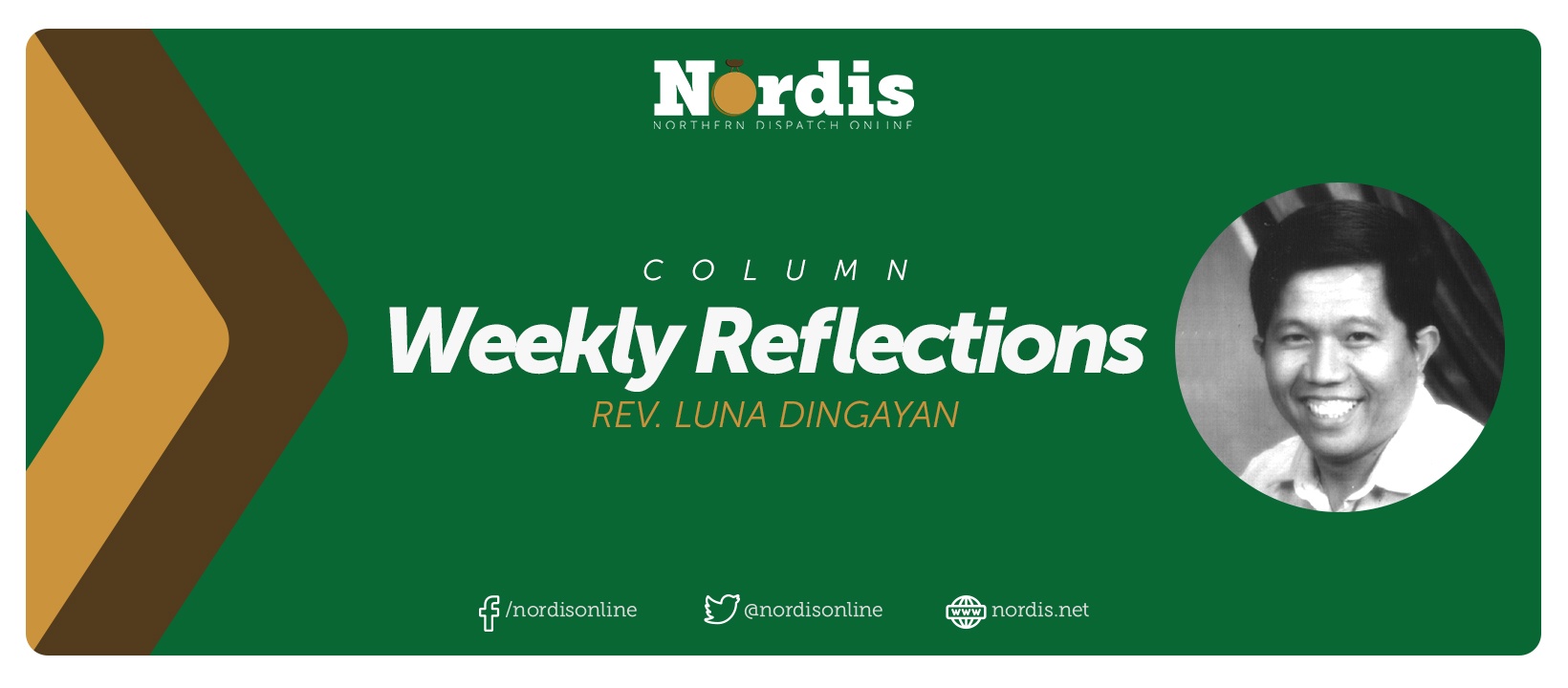 "Why have you done this terrible thing?  Your brother's blood is crying out to me from the ground, like a voice calling for justice.   You are placed under a curse and can no longer farm the soil.  The soil has soaked up your brother's blood as if it had opened its mouth to receive it when you killed him.  If you try to grow crops, the soil will not produce anything; you will be a homeless wanderer on earth" - Gen.4:10-12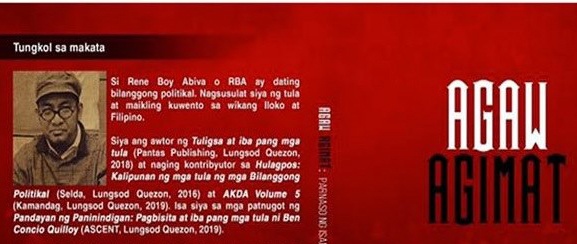 Ang Agaw Agimat: Parnaso ng Isang Bilanggong Politikal ang ikalawang koleksyon ng mga tula ni Rene Boy Abiva o RBA na isang dating detenidong politikal.
"Now let's build a city with a tower that reaches the sky, so that we can make a name for ourselves and not be scattered all over the earth." - Genesis 11:4
"Our Father in heaven, hallowed be your name. Your kingdom come, your will be done on earth as it is in heaven." — Matthew 6:9-10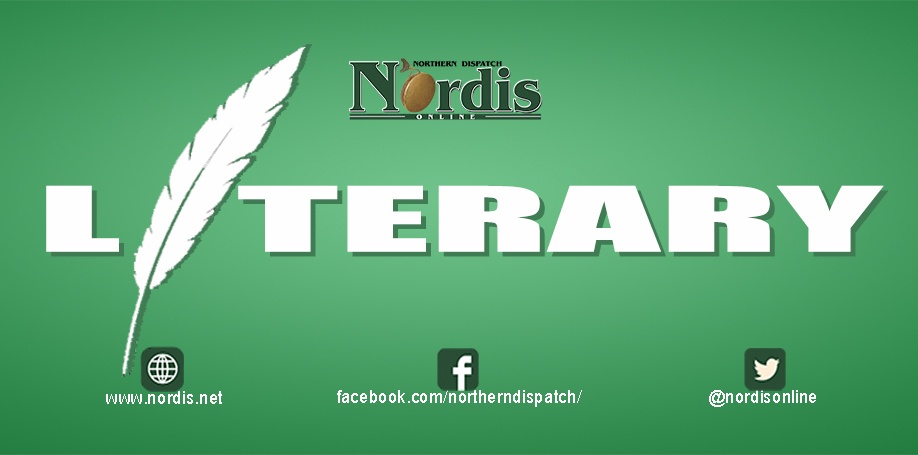 Rehiyunal man o Pambansang antas ay dapat tangkilikin sikaping saliksikin, bungkalin at payabungin, nang sa gayo'y mamulaklak at mahubog natin ang matibay, tunay at buhay na nasyunalismo na gaya sa isang makulay at puno ng buhay na hardin.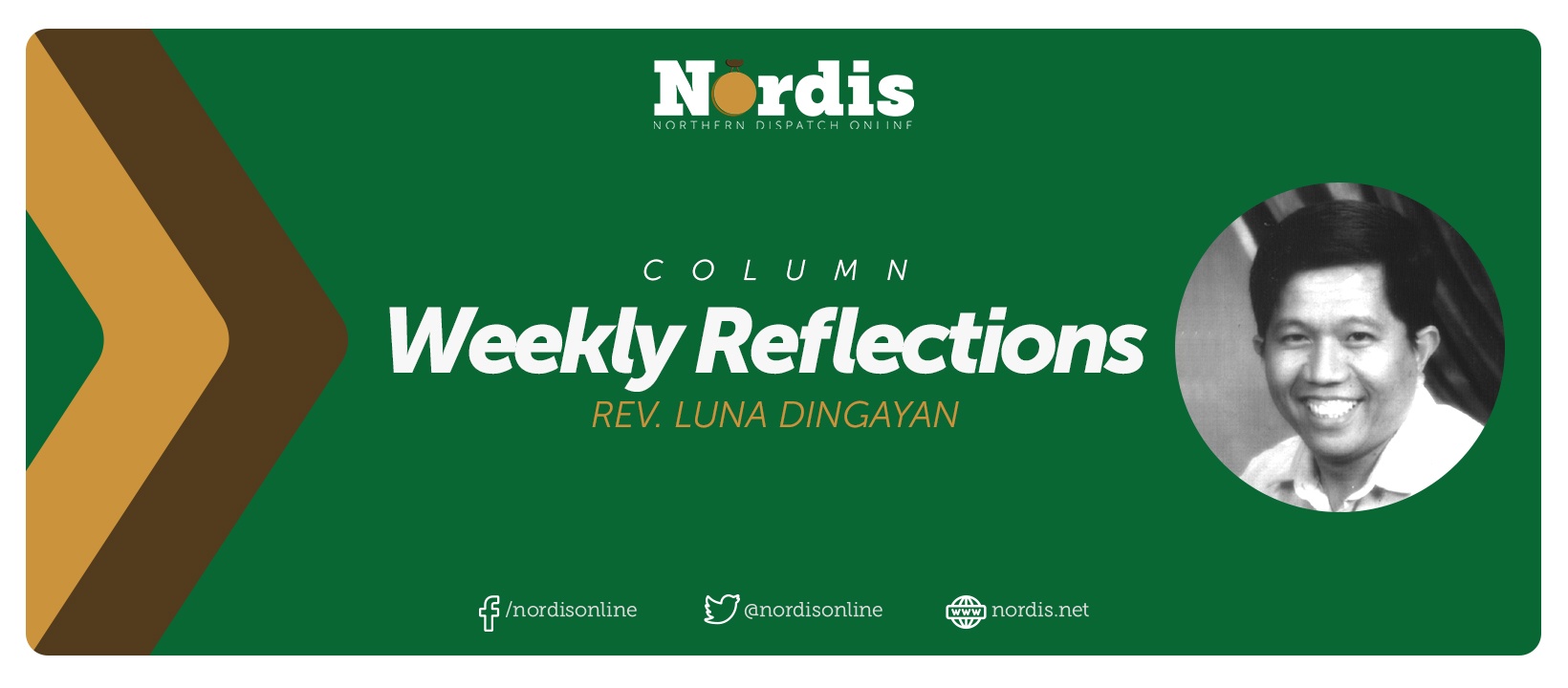 "I have seen how cruelly my people are being treated in Egypt; I have heard them cry out to be rescued from their slave drivers.  I know their sufferings, and so I have come down to rescue them from the Egyptians and to bring them out of Egypt to a spacious land…" - Exodus 3:7-8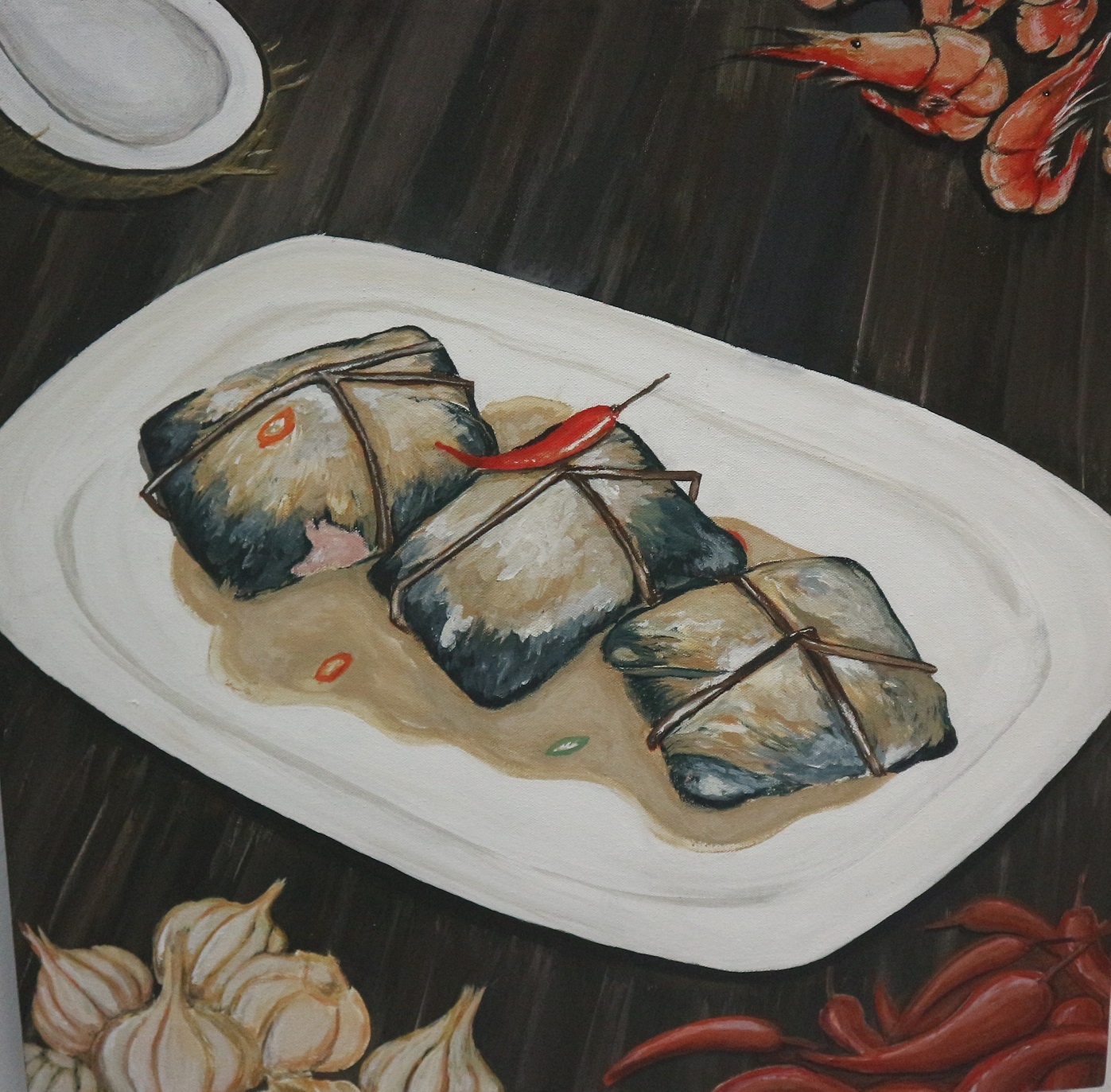 "No agsurat maipanggep iti taraon, saantayo nga agbuteng a ramanan ti aniaman a maidasar kadatayo (If you write about food, don't be afraid to taste whatever food is before you)," kinuna ni Prof. Anna Christie Torres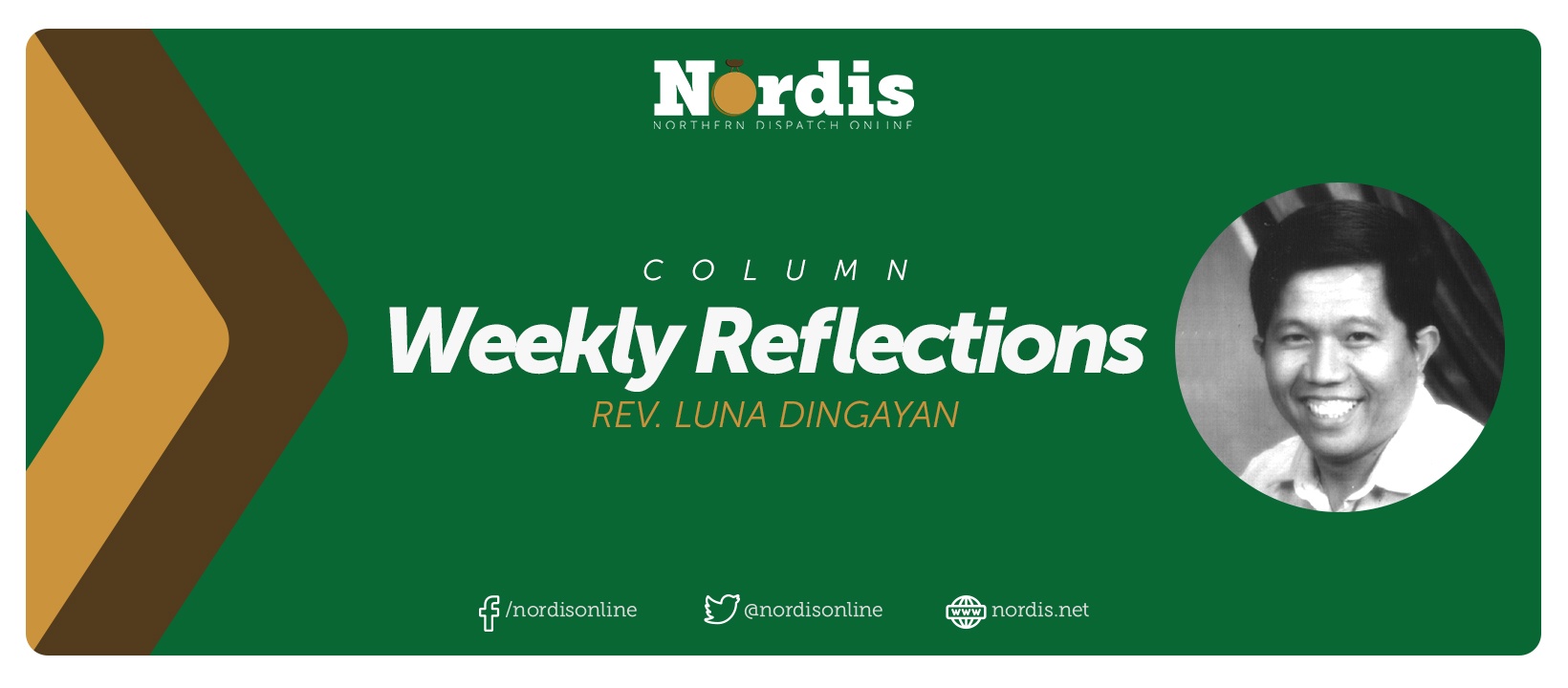 "You have not lied to people – you have lied to God!" - Acts 5:4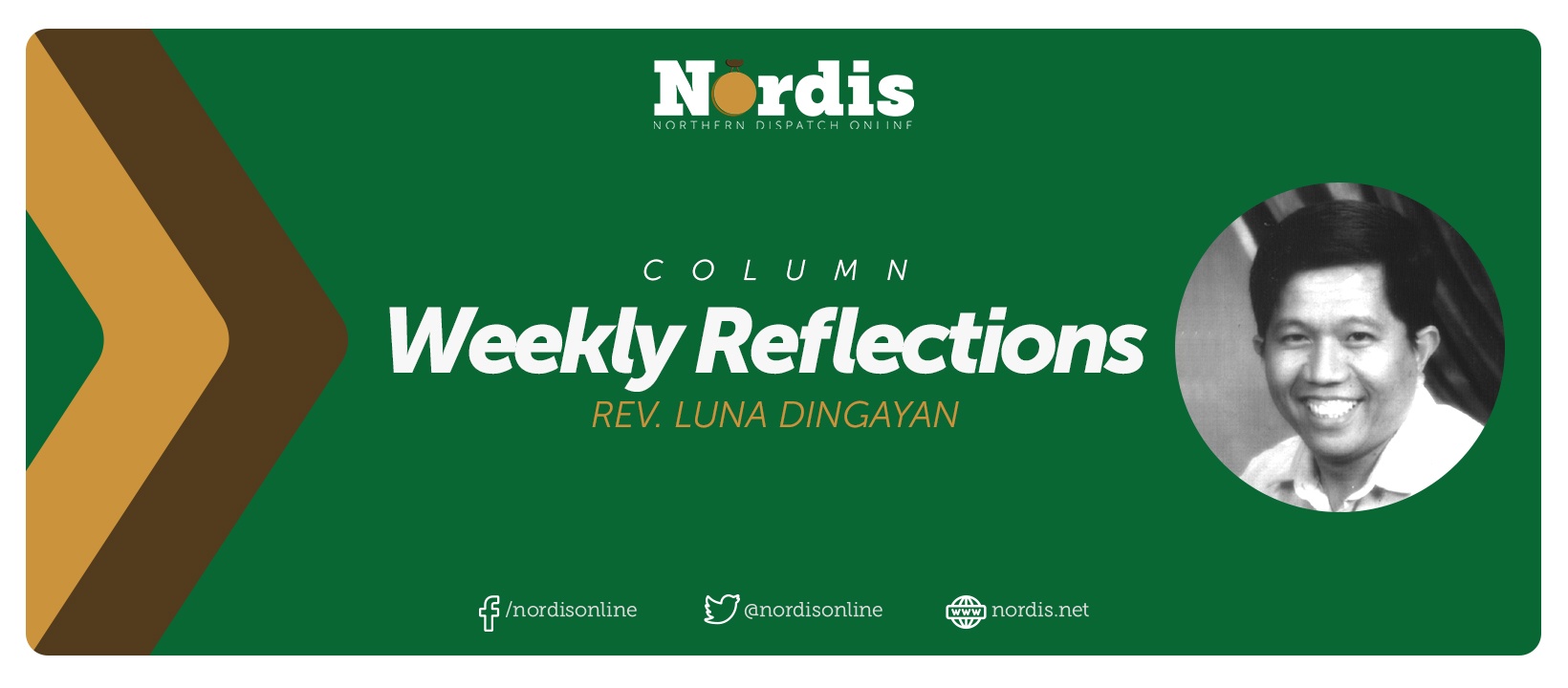 "Have mercy on me, sir! My daughter has a demon and is in a terrible condition" — Matthew 15: 22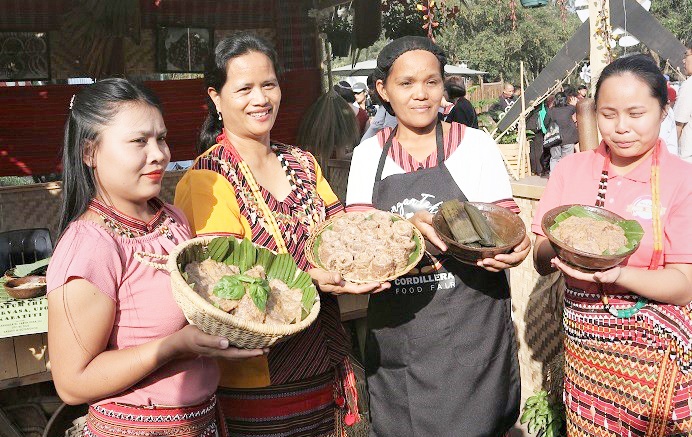 Mahalaga ang pagtatampok ng kulinaryang katutubo upang hindi ito tuluyang maglaho sa paglipas ng panahon. Ang pagtatampok ng mga fusion food o paghahalo ng lokal at dayuhang kulinarya ay isang pag-aangkop sa nagbabago o impluwensyadong panlasa ng kasalukuyan gaya ng pizza ng Apayao. Ngunit mahalagang mabantayan ito para hindi mawala sa paglikha ng fusion.