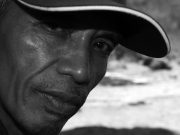 For many peasant leaders like Manong Tony, the struggle for land rights, higher farmgate price, and appropriate services have also become a struggle to rise above state violence and fear.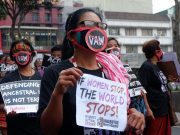 Reported cases of violence against women may be decreasing, but society has a long way to go towards a VAW-free community. Featuring a story from Mountain Province, this highlights the value of reporting VAW in women's journey to freedom.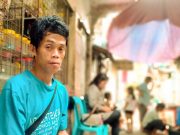 Despite his declaration of a state of public health emergency in the country, President Rodrigo Duterte is not convinced by public pressures to call for a regional lockdown, and even managed to joke about possibly having the virus as he spoke on national television last night.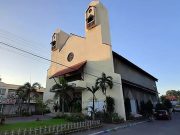 An IFI pilgrimage in Aglipayan landmarks in Ilocos Norte on February uncovered more details on Obispo Maximo Gregorio Aglipay's history as a priest of the Philippine Revolution, and the church's own history beyond Aglipay's life.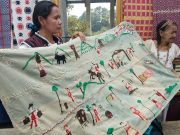 "Ni Inang Norma Agaid-Mina wenno Guintengan, naganna iti Tingguian a kayat a sawen ket nabalitokan a puso, ket immay ditoy siudad ti Baguio tapno ibinglay ti kaammuanna iti panagabel. Maysa isuna a mangngabel wenno master weaver manipud iti Abra."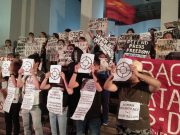 "Who is exempted from being labeled "terrorists?" Rights defenders, lawyers, journalists, Church people, peasants, indigenous peoples and workers have been publicly vilified by state security forces as such."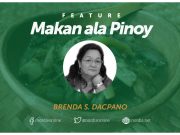 Ti liningta wenno sinaing iti Tagalog ket maipreserba iti mabayag no la ket di mapaatianan bayat a malutluto. Kadawyan a maalseman daytoy iti pias; mabalin met nga alseman iti salamagi wenno suka, wenno saan a pulos nga alseman.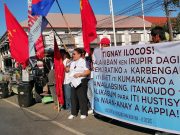 In Northern Philippines,the red-tagging frenzy of the Duterte administration has transformed ordinary days into hellish experiences for members of the clergy advocating environmental protection and respect of human rights.
Saanko a maikompara ti black burger ti Blaqk Street Bistro ta awan pay met ti sabali a naramanak a black burger. Ngem segun iti naramanak, naimas ti burger-da. Iti amin a naramanak a burger, daytoy laeng ti husto kaniak ti timpla ti patty-na, saan a naapgad.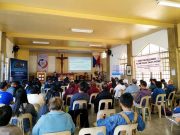 During the founding assembly of One Faith, One Nation, One Voice Cordillera in Baguio City, Anglican Bishop Rex Reyes underlined the important role of the church in pursuing peace based on justice amid the heightened attacks against the people and hostilities between the revolutionary forces and the government.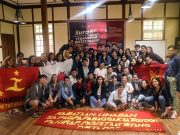 Author and First Quarter Storm activist Rudy Liporada shares his introduction to, and experiences as a member of, Kabataang Makabayan in the Martial Law era, as he parallels their motivations with the current political climate in the Philippines.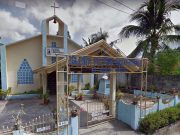 Explore the history of Salcedo's Sagrada Familia, a religious movement in Bantay Kilang whose tale spans a century of faith in strife and is connected to significant figures in Philippine religious and political history.