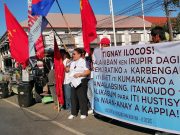 In Northern Philippines,the red-tagging frenzy of the Duterte administration has transformed ordinary days into hellish experiences for members of the clergy advocating environmental protection and respect of human rights.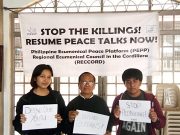 Youth and student groups called the Police Regional Office Codillera "shameless" for denying its policy to red-tag activists and their organizations despite several cases of police admitting orders to distribute malicious flyers and apologizing for their baseless accusations.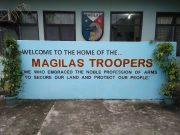 The NPA and revolutionary women's group Makibaka condemned the 54th IB for condoning one of its soldier who raped a minor twice in Ifugao province.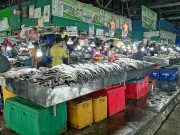 Tongtongan ti Umili urged the public to oppose the rehabilitation of the Baguio City Market by private corporations, saying that the development of public facilities under the Public-Private Partnership has more consequences than positive effects.
Saanko a maikompara ti black burger ti Blaqk Street Bistro ta awan pay met ti sabali a naramanak a black burger. Ngem segun iti naramanak, naimas ti burger-da. Iti amin a naramanak a burger, daytoy laeng ti husto kaniak ti timpla ti patty-na, saan a naapgad.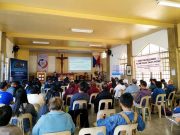 During the founding assembly of One Faith, One Nation, One Voice Cordillera in Baguio City, Anglican Bishop Rex Reyes underlined the important role of the church in pursuing peace based on justice amid the heightened attacks against the people and hostilities between the revolutionary forces and the government.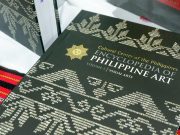 The University of the Philippines Baguio presented the Second edition of the "CCP Encyclopedia of Philippine Art." The activity coincided with the art exhibit titled "Kaledjo Shiyay 2," featuring works by the alumni and current students of Certificate in Fine Arts and Bachelor of Fine Arts.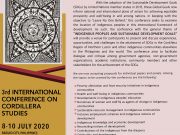 Renowned IP, women's and environmental rights advocate Dr. Priscilla Settee is set to speak at the third International Conference on Cordillera Studies on July 8-10 this year. Call for papers is extended until February 25.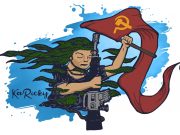 Groups paid tribute to the three New People's Army members Julius Marque, Eniabel Balunos, and Ma. Finela Mejia for their "selfless service" to the people and revolution. The military killed the three in Brgy. Namatican, Sta. Lucia on the evening of February 13.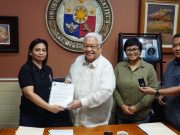 The National Union of Journalists of the Philippines submitted to Congress a list of 200,000 petitioners, gathered through actual signature gathering and a change.org petition, to push for the renewal of ABS-CBN's franchise.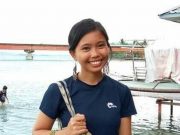 International radio broadcasters' association AMARC Asia-Pacific condemned the arrest of Tacloban radio broadcaster Frenchie Mae Cumpio, who had been under surveillance and had been tagged a "ranking NPA member" by the military.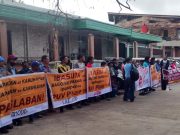 Transport group Piston-Metro Baguio slammed the "unfair and baseless" garage inspection conducted by the Baguio City government, saying this move forces pressure on small PUV operators to adopt PUV modernization.