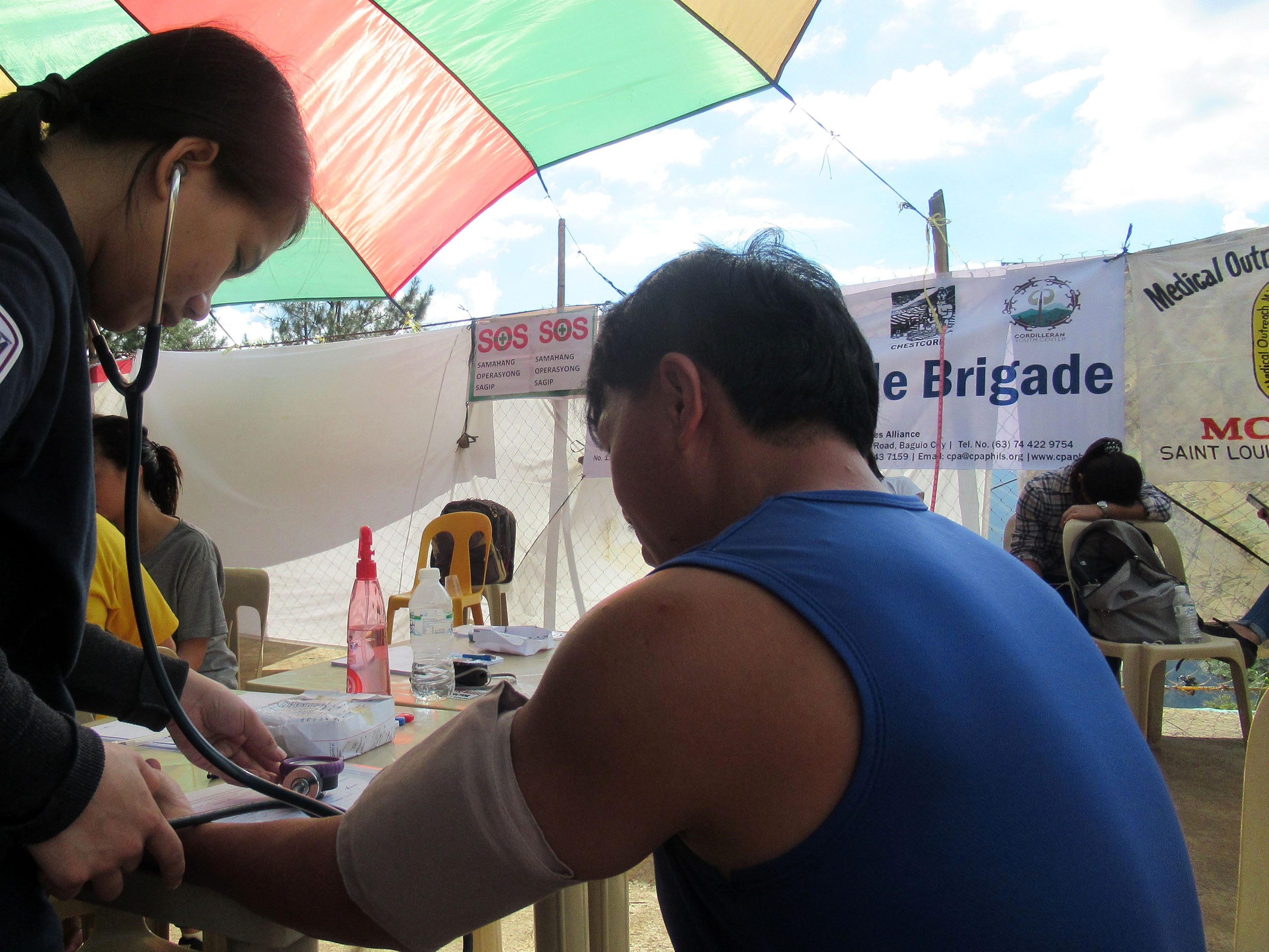 2
MIN READ
By RAYNE GALAWEN
www.nordis.net
ITOGON, Benguet — Doctors, nurses, medial students and other volunteers led by the Community Health Education Services and Training in the Cordillera Region (Chescore) and Medical Outreach Mission Foundation Inc. (MOMFI) and Samahang Operasyong Sagip (SOS) gave free medical services to some 95 residents of barangay Ucab, Itogon on November 24.
The beneficiaries are from sitio Garrison and neighboring communities affected by the destruction brought by typhoons Ompong and Rosita.
It can be recalled that a massive landslide claimed 94 lives and displaced more than seven hundreds of families in Itogon when typhoon Ompong battered northern Luzon in September. The Department of Environment and Natural Resources also ordered the closure of small scale mining, the main source of livelihood of most Itogon folk, after the tragedy.
The medical mission is part of the series of activities of the Serve the People Brigade that aims to assist disaster affected communities. Volunteers from different schools and health institutions also helped in the medical mission.
According to Chestcore, 67% of the patients treated were adults while the remaining 33% were children.
Upper Respiratory Tract Infection; which includes common colds, sore throat, sinusitis and the like; topped the number of cases both for adults and children. Hypertension among ages 30 and above came second. Pediatric Community-Acquired Pneumonia was second in number of medical cases among children. Curable and lifestyle or work related diseases are still prevalent in the community. # nordis.net