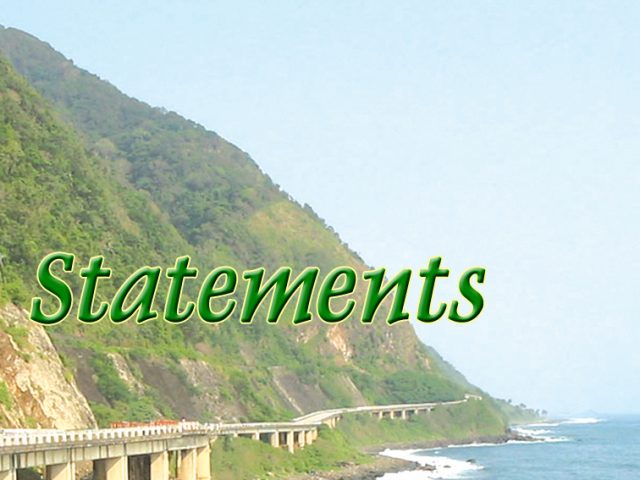 2
MIN READ
By CAMPAIGN AGAINST THE RETURN OF THE MARCOSES AND MARTIAL LAW
www.nordis.net
A blow to martial law victims and the Filipino people who have continued fighting for justice and accountability.
Imelda's conviction was a step forward, but the nation remains in limbo as the court seems to have back-pedaled in its determination to see through Imelda's conviction with jail time. The Sandiganbayan is becoming instrumental to the injustice endured by martial law victims by allowing Imelda these remedies, despite her repeated disrespect of the court. She has lied without worry, partied without worry, and is now being granted leniency. This development is another blow to the Filipino people who have continued fighting for justice and accountability.
The Sandiganbayan Fifth Division recently released a decision allowing Imelda Marcos to appeal her graft conviction, requiring her to post a P300,000 bail while her appeal is pending.
Of course Mrs. Marcos has money, what with all the billions she and her family has siphoned from public funds. Of course she has lawyers capable of finding the slightest loopholes to prolong and prevent the full-implementation of the law. Truly, these remedies are reserved only for priviledged criminals like Imelda who have had the luxury of dragging out their cases and using the elderly, sickly card to appeal for sympathy when the decision becomes unfavorable years later.
This decision will not stop us from continuing to demand accountability from the Marcoses. Imelda's grandson is set to run as governor, indicating this wretched family's greed for power and money. However, the victims of martial law, along with a new generation of progressive Filipinos, have chosen to weed out the lies aggressively proliferated by the Marcoses, both in social media and offline. This historical injustice needs to be acknowledged and addressed; the Marcoses convicted and jailed; their ill-gotten wealth returned; and their family prohibited from ever holding public office.
CARMMA and the Filipino people will never forget the role of President Duterte in the rehabilitation of the Marcoses. First, the burial of the dictator at the Libingan ng mga Bayani and then now, the all-out support for Bongbong and Imee. Fears of more favors for the Marcoses, particularly for Imelda's case, have grown due to the appointment of Chief Justice Lucas Bersamin whose position in the Supreme Court cases favored the Marcoses and those close to them.
However, we know from our experience during the martial law period and the experiences of other countries under dictatorial rule that dictators can be overthrown!# nordis.net