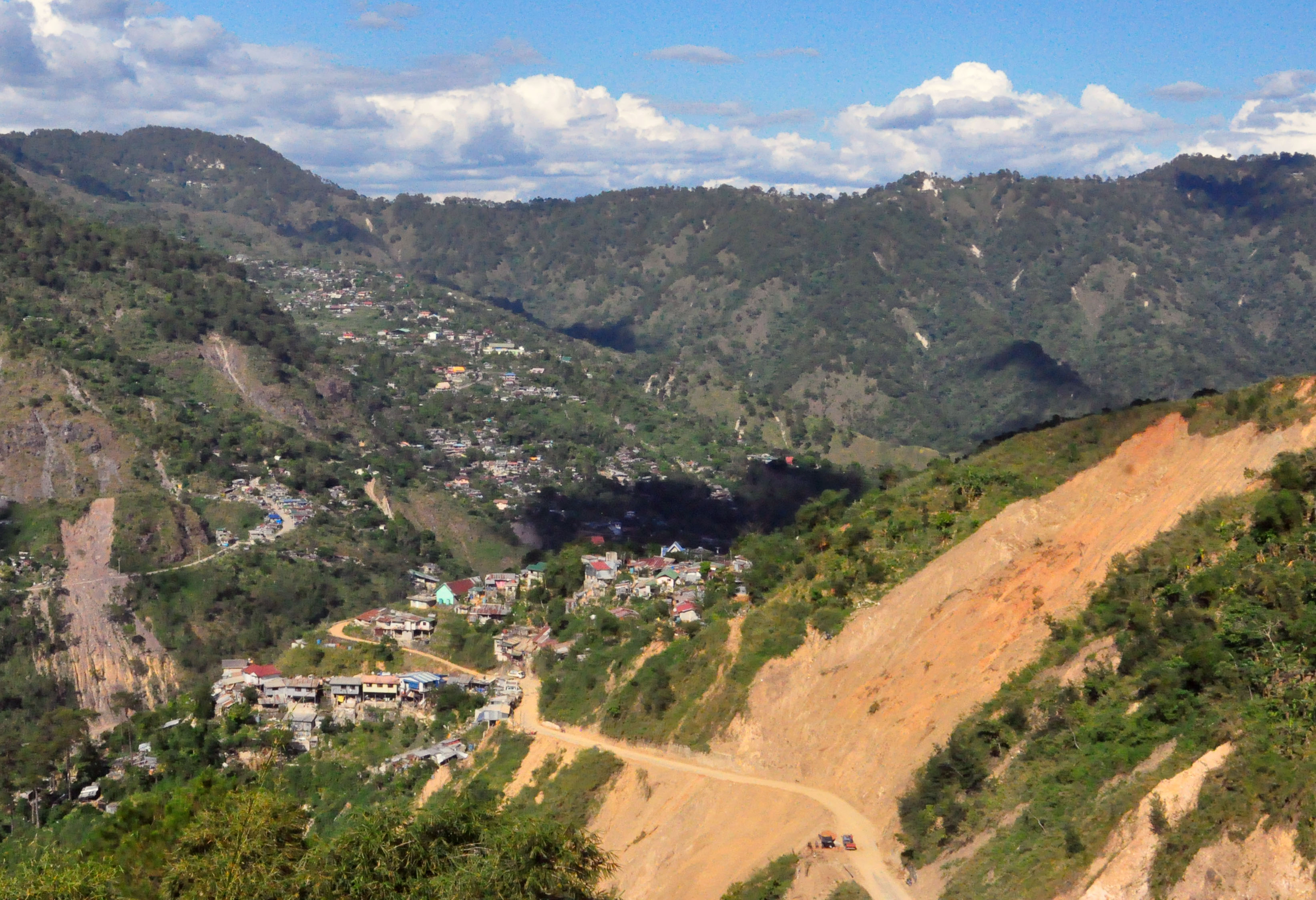 5
MIN READ
By SHERWIN DE VERA
www.nordis.net
UCAB, Itogon — It was almost 4:00 in the afternoon, Sitio Upper Ucab in this village was still awash in sunlight. In a shaded space at the middle of the community, more than 20 women gathered, some carrying kids, their grandchildren.
The last time they assembled in the area was to receive aid from Serve the People Brigade-Cordillera Disaster Response Network. That was almost two months ago, a few days after Typhoon Ompong struck Benguet.
This time, they were at the place to talk about joining a rally, to protest an order that took away their livelihood.
Environment and Natural Resources Secretary Roy Cimatu issued a cease and desist order against all small-scale mining in Cordillera on September 17. The directive came two days after a massive landslide that buried miners and families at the height of Ompong's fury. More than 80 individuals perished in the disaster.
For the old and young women in the meeting, the incident and the government's order to close their mines were both tragic for the community.
They said the ban imposed by the government forbade them to earn from their land. They believe the decision was arbitrary and feel the man that gave the order does not give a damn about their economic survival.
Most of the attendees did not need convincing for their commitment to take part and support. There is no greater reason than their experience for the past two months.
Some of the women shared their observation that people became irritable, while others lost their usual smile. They said they understand, it is hard to think every day where were they going to get money to buy food, pay the bills and loans.
One of the young mothers, who was carrying her child lamented: "Now, every day is a sad day. Every day is a struggle to survive."
Indescribable hardship
One of the participants is 56 years old Filomena Lindaoen, a miner and miner's wife. She said her husband is away, working as a construction worker somewhere in Bokod.
"He has to leave and find a job because there is no job here," explains Manang Filomena.
She used to complement her husband's earnings by extracting the uncollected free-gold from the mine tailings. The locals call it linang, a work done mainly by women.
But now, she just waits, doing household chores. She said she tried to look for odd jobs in the village. But what work can she find when almost everybody have no livelihood, no money to spare.
According to Manang Filomena, her family used to afford buying a sack of rice. Now they only buy by the kilo since it is all she can afford with her husband's earning.
"I can't even find the words to describe the hardships we face everyday since the mines closed, it is even hard to explain," she said.
Store closed
"We are now facing tough times and expect harder days if this continues," told Agustina Basco.
She was at the meeting to listen, weigh the basis of the plan and alternatives. As the facilitator explained the objectives and parts of the activity, she nods her head agreeing.
A former overseas worker, she decided to return and start a business, putting up a sari-sari and dry goods store.
"My sales used to be enough to support me and my senior mother. I can even spare some to provide for my siblings," she said.
But since her regular customers were the miners who are also struggling to find work and provide for their families, Basco can no longer sell that much. She lost 90 percent of her usual sales, earning way below the amount she needs for the taxes and fees to maintain the business.
"The government stopped mining but is not providing sustainable support. We hear from the radio and television of livelihoods being provided but most are temporary and limited," explains Basco.
But she stills considers herself lucky, while struggling to keep her store open, many have already closed.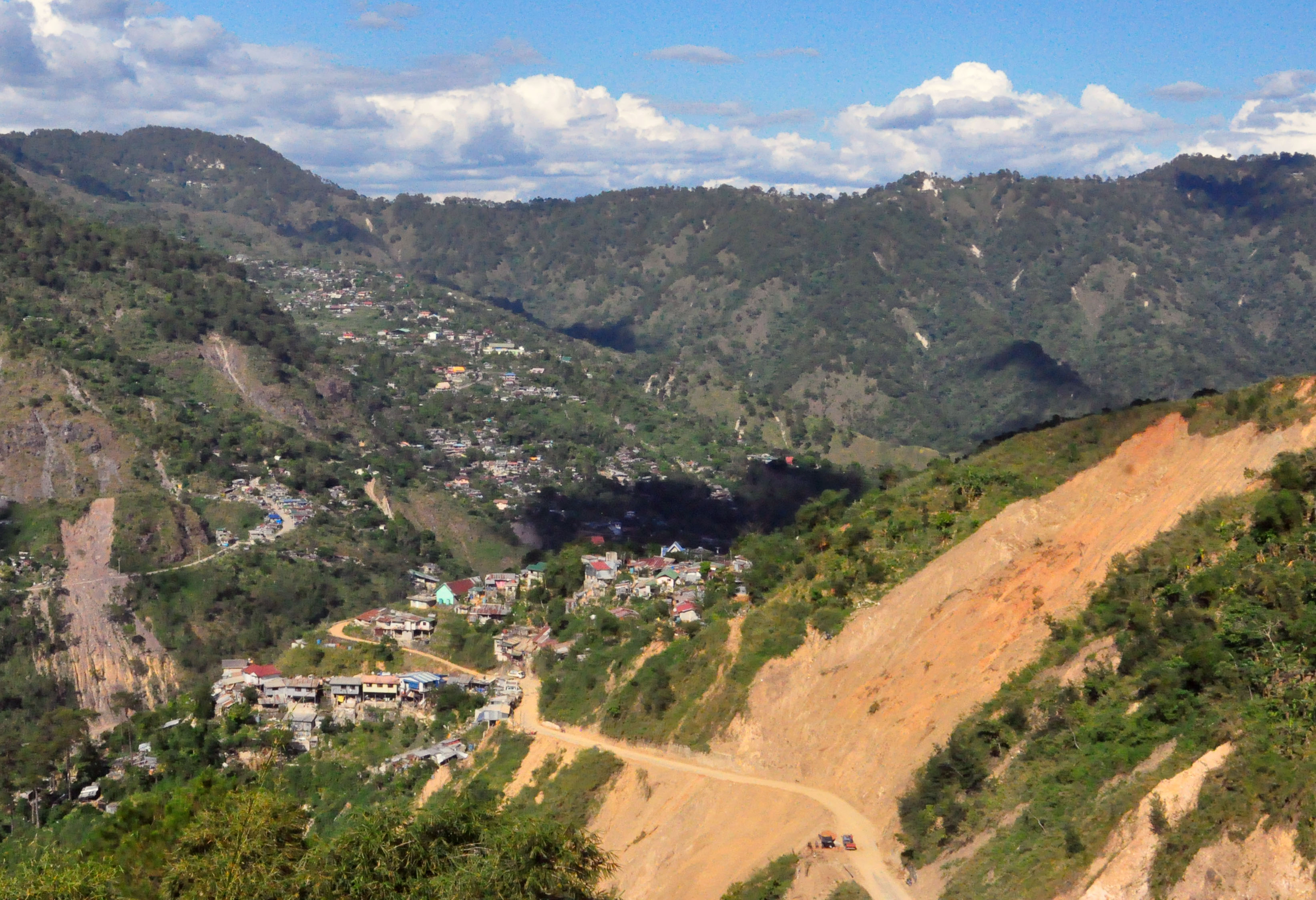 Broken heart
"It is hard for parents like us each time our kids ask for something and we cannot give it to them. Each time they ask to eat in a fast-food I have to find an acceptable explanation why we can't go," Gertrude Cupido recounted.
The 35 year old, mother of two used to pay the monthly school fees of her two preschool kids. The family also  had time to travel to Baguio, to buy groceries and treat the kids to their favorite fast-food.
Now, each time her children need to pay or buy something, she has to go to the school and plead for time to come up for the needed amount. Instead of burgers and fries, the kids are now happy to have sugar and rice.
"It is hard because every day, I have to budget our meager income for all our needs, especially the needs of our children," she lamented.
Teary eyed, she shared that once, she took the kids to Baguio, to keep her promise to them that once she has enough cash, they will go to the city. They rode the jeep and returned immediately, without the usual walk in the park and snack because it was all her extra cash can provide.
"The kids were happy to be in the city, they smiled. It is enough for me, but it really breaks my heart thinking that I'll have do it again if this situation continues," she said.
Our land and livelihood
Lourdes Salvador, 73 years old, also attended the meeting to learn the details of the planned rally.
"We are really hard up, there is no livelihood, no income. We are almost out of food," she said
Nanay Lourdes' shared that her husband's grandfather were among the first settlers in the area. Mining has always been their livelihood, especially those who were not able to study.
"Many are now hard-up in providing for the needs of their children, for their education and food. Sometimes you can hear kids crying because their parents cannot give them what they are asking for school or enough fare," she said.
While way past her prime, Nanay Lourdes still commands a sharp mind.
"This is our land and mining is the livelihood here for ages. Why are they preventing us to use our lands? Why is the government taking away our livelihood?" she asked.
Anybody can spot her sense of pride for their victorious struggle against the attempt of Benguet Corporation to mine the land where their community stands.
She said, she does not need any convincing. She supports the idea because the only way to survive is to fight for the land and people's livelihood. # nordis.net