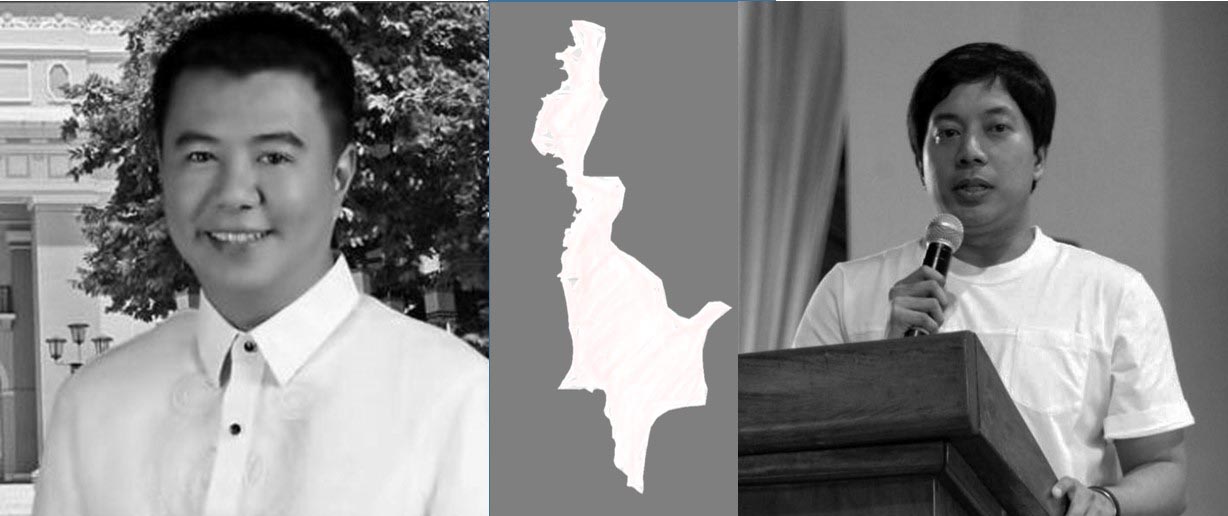 5
MIN READ
By SHERWIN DE VERA
www.nordis.net
BAGUIO CITY — This coming midterm elections, voters and non-voters in the province are up for a live and more exciting 'Clash of Clans', without the need for an internet connection. Father and son from the two prominent political clans will go head to head for top provincial and municipal positions.
Incumbent governor Ryan Luis Singson and Zuriel Zaragoza will square off for the gubernatorial chair while the fathers of both candidates, Luis Chavit Singson and Edgardo Zaragoza, are set to clash for the mayoral seat in Narvacan town.
The younger Singson, who is running for his last term, filed his Certificate of Candidacy (CoC) on October 15 under Bileg, a local party founded by his father, which he now chairs. Governor Singson's running mate is his uncle, incumbent vice governor Jeremias "Jerry" Singson.
"Like our party's name Bileg (strength/power), we want our province to have a united voice that will lead its continued progress," the governor said in Ilokano after filling his CoC.
He said his performance is backed by the different recognitions received by the provincial government under his leadership, underscoring that awards like the Seal for Local Good Governance are awarded to LGUs with stellar performance in all aspects of governance.
Ryan had a short stint as vice mayor of Vigan City before he took the Congressional seat vacated by his brother Ronald, within the same term, after the latter resigned.
His opponent, was a former Federated Sangguniang Kabataan president and SPM of the province. Zuriel is serving his last term as mayor of Narvacan that his family ruled since 1988.
He filed his CoC on October 17, accompanied by his slate and supporters. His sister, former SPM Anicka Zaragoza, is his running mate under PDP-MRRD party.
"This is not only my personal battle but the battle of all those who want change in Ilocos Sur," said Mayor Zaragoza, adding that he has no plans of running "if only they [the Singsons] ran the province properly," he said.
Political feud
The two political families have a long standing feud, throwing accusations of corruption and bad governance at each other. The sons, also had heated exchanges through the media this past few years, regarding black sand mining and the use of tobacco excise tax share of the province.
A report published by Philippine Star noted the battle for provincial supremacy started when Eric, challenged Chavit for the gubernatorial post in 1998. Chavit emerged as the winner but with a slim margin.
A follow up on the article stated that Eric also backed President Joseph Estrada and even tried to expose a supposed misuse of RA7171 funds by Chavit during the president's impeachment proceedings. Meanwhile, his brother-in-law, Edgar announced his bid for governorship, facing Deogracias Savellano, Chavit's chosen successor.
The clash between the two political bigwigs was prevented after Eric and Chavit forged a compromise. The deal led Edgar to abandon his gubernatorial bid and settle for a seat in the provincial board.
The alliance between the camps of Eric and Chavit have worked well, providing an ample maneuvering space for both political icons except for the Zaragozas.
Last election, Chavit ran for councilor in Narvacan. As expected, the Ilocos Sur political kingpin won, landing on the fourth place. Just before inauguration of the new elected officials, he filed plunder raps against Edgar, who was then head of the National Tobacco Administration.
Also included in the charge are Zuriel and his daughter Fayinna who were the incumbent mayor and vice mayor.
In an interview after his CoC, Zuriel lambasted the Singsons, saying under their watch the province incurred more than a billion in debts. He also pointed their involvement in blacksand mining and alleged plunder of funds for the multi-million Farmers Convention Center in Tamag, Vigan City.
Singson country
Despite the challenge against the Singson's supremacy in Ilocos Sur, the clan remains to hold the greatest number of elected seats that may even increase after the midterm elections.
In fact, Zuriel, Anicka and Fayinna are also related to the Singsons of the second district. Their mother, Charito, is the sister of Representative Eric Singson who is running for re-election under Bileg.
Eric's son, Ericson, will also seek reelection as Candon City Mayor while his nephew, Jaime, will run for reelection in the provincial board. His brother Alfonse and niece Krystel, currently vice mayor and councilor respectively in Candon will exchange positions.
Chavit is now eyeing to grab the leash from the Zaragozas in Narvacan. His sister, Germelina Singson-Goulart will reclaim the mayoral seat of Coayan from her son Paolo Ancheta.
Former representative Ronald, older brother of Ryan, also filed his CoC to return to the Lower House. He will be facing the governor's father-in-law, Deogracias Savellano who is vying for reelection.
The grandchildren of the late governor Evaristo 'Titong' Singson, the older brother of Chavit, are also seeking reelection — incumbent Mayor Carlo Medina and Councilor Janina Medina-Fariñas of Vigan City and SPM Mikaela Mendoza.
Jerry's son, John Patrick and former Philippine Charity Sweepstakes Chairperson Honey Girl Singson-De Leon's son Niko are gunning for the city council.
Alignments
The Singsons and their allies are running under the local party Bileg which has signed a partnership agreement with Mayor Sarah Duterte's Hugpong ng Pagbabago last September.
In an interview aired by DWRS Commando Radio, the governor said that they throw their full support for the senatorial candidates endorsed by Hugpong. But he added that Bileg will still hold talks and remains open to assist other aspirants they may deem worthy.
He also brushed aside the strength of PDP backing, pointing that in-fighting has already weakened the party, with Sen. Koko Pimentel being booted out by some PDP-Laban members and Rep. Pantaleon Alvarez ousted.
Meanwhile, the Zaragoza camp is identified with the PDP-Laban bloc aligned with Sen. Koko Pimentel and the Mayor Rodrigo Roa Duterte Movement (MRRD). Tagudin Mayor Roque
Verzosa, Jr., also a known rival of the Singsons hosted the MRRD's assembly in his town last August. The organization is led by Department of Agrarian Reform Secretary John Castriciones. #nordis.net