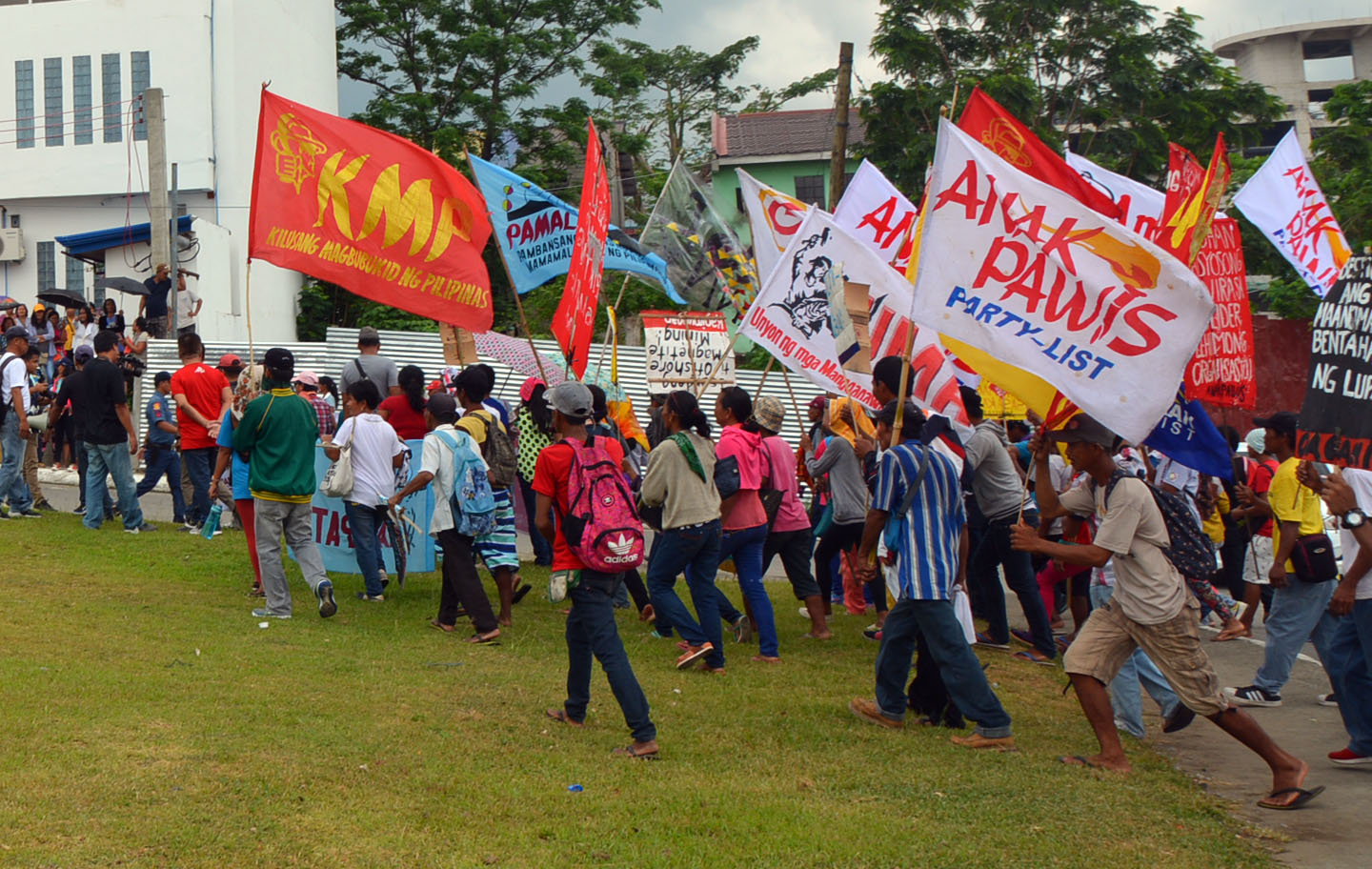 2
MIN READ
By DAVID VILLEGAS
www.nordis.net

TUGUEGARAO CITY — Danggayan Dagiti Mannalon ti Cagayan Valley (Danggayan), a regional alliance of peasants here in Cagayan Valley, in a successful valley-wide coordinated mobilization commemorated peasant month on October 18 and 19, as part of their solidarity support to the nationwide protest called, "October Resistance."
Danggayan organized farmer's protest marches in majors cities and capitals of the region namely: Cauayan City, Ilagan City, Tuguegarao City, Maddela, and Cabarroguis.
On October 18, 2019, farmers from Sanggir Dagiti Mannalon Nga Agkaykaysa Nueva Vizcaya (SAMANA) and Timpuyog Dagiti iti Mannalon Quirino (TIMIQ) marched to the Office of the Governor and the Office for Agricultural Services in Maddela, Quirino for the provision of seeds for this planting season for the victims of Typhoon Ompong.
On the same day, peasants from Danggayan Dagiti Mannalon ti Isabela (DAGAMI) went to the Isabela provincial office of the Department of Agrarian Reform (DAR) in Cauayan City to peacefully voice out their calls for genuine agrarian program.
This action was rudely interrupted by alleged elements of the military inside the compound of DAR who set up loud speakers that in full volume played vilifying and tagging the peasants' protest gathering as members or recruiters of the New People's Army (NPA).
The farmers however, condemned the rude interruption and successfully went on and finished their program. Afterwhich, the farmers went to the Ilagan Capitol to also voice out their demands for immediate calamity aid and for government to address their land issues such as the problem with the National Greening Program.
As a culmination of the peasant month, a regional-wide rally was conducted in Tugeuegarao City where the regional offices of various government departments are located.
The farmers also proceeded to the regional office of the Commission on Human Rights to formally file complaints on the red-tagging and harrassment of community organizers and their respective organizations.
The delegation then went to the Office of the Governor in Cagayan to demand the much-awaited calamity aid and to submit a petition urging the Sangguniang Panlalawigan to extend help to the victims of Typhoon Ompong.
The farmers went last to the regional office of the Department of Agriculture to demand agricultural support for victims of the recent typhoon especially in the form of free seeds and extension services. # nordis.net