BANGUED, Abra — Locals from this province urged the government to stop the continuous military operations in Malibcong town led by Philippine National Police (PNP) and Armed Forces of the Philippines (AFP) troops.
IFUGAO — A human rights group here documented at least 16 major international humanitarian law violations by state security forces in an interior sitio in Namal, Asipulo town after a reported encounter between the 54th Infantry Battalion Philippine Army (54th IBPA) and the New People's Army (NPA) late February.
BAGUIO CITY — The Barangay Captain of Happy Hallow in Baguio City said the indigenous peoples (IP) of Baguio will never allow their ancestral domain nurtured and passed on through generations by their forefathers to be destroyed by mining.

LUBUAGAN, Kalinga — In a village along the Chico river bank in Kalinga, villagers have a story they tell with high pride that highlights the crucial role of their women in the concrete development of their former subsistence economy.
BAGUIO CITY — The Regional formation of the youth group Anakbayan Cordillera demand that government cease their food blockade in war-affected areas of Abra as food scarcity rises with the coming of the dry season and the restrictions imposed on the people by the military occupation of their communities.
BAGUIO CITY — The National Union of Journalists of the Philippines (NUJP) urged Secretary Wanda Teo of the Department of Tourism to call for a stop to extrajudicial killings instead of asking the media to tone down reports. During a televised briefing with Cabinet members in Thailand on March 22, Teo appealed to the media to tone down reports about extrajudicial killings, saying such stories "make it hard for us to sell the Philippines." Teo, however, said there has still been an increase in tourist arrivals in the country despite EJK reports. In a statement, NUJP agreed that it would really be difficult to "sell" the country as a tropical paradise destination for tourists with the over 7,000 deaths in relation to the President's war of drugs. But the media organization pointed out that it is their job to report on what is really happening in the country and not to cover up gruesome reports for a PR campaign. "It would be better if, instead of asking us to 'tone down' the killings, you ask the President to order an end to them. That way, we could truthfully report that the killing season is over and the Philippines is, well, 'more fun'," the NUJP statement read. # nordis.net

Kadagiti nababaknang a pagilian, ibelbellengda laeng ti saka ti manok ngem kadatayo a mamirmiraot a pagilian ket makan daytoy. Ngem saan met a kayat a sawen a no mangmanganka ti saka ti manok ket mamirmiraotkan. Kadatayo a Pilipino naaramat amin ti paset ti manok ken dadduma pay nga animal a maparte a sidaen. Kailala no ibelleng.

ACROSS 1 bayan sa Cagayan, Camarines Sur, Negros Oriental, at Spain 7 bayan sa Misamis Occidental 13 edad (Eng) 14 tipo ng sasakyang pandigma (Eng abbrev)
Every year, farmers produce an average of 40 million dried tobacco leaves, 90% of which comes from Northern Luzon with an estimated value of P3.56 Billion. More than P50 Billion is collected annually by the government from the industry. Provinces producing the crop are among the top income earners, thanks to their 15% share from the total government revenue for taxing tobacco companies and trading centers.
At the heel of the New People's Army (NPA) celebrating its 48th year anniversary on March 29, 2017, President Rodrigo Duterte ordered the Armed Forces of the Philippines (AFP) to start bombing the NPAs last March 9. He ordered the AFP to "Flatten the mountains. Collateral damage, sorry na lang."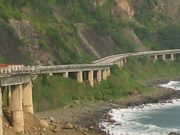 Water is life. Summer na naman at tiyak na namang mababawasan ang ating suplay ng tubig. Kung kailan kailangan ang masaganang tubig pampaligo, sa panahon namang ito bawas na bawas ang tubig.
Karyas, One name, Igorote was said to have been a survivor of the Tonglo massacre in Southern Benguet during the war of the native people here to defend their territories against the Spanish colonizers. It is said that he lost six brothers in that punitive raid by the soldiers of the Spanish Crown reinforced by 'indios' conscripted from the Spanish conquered lowland areas.