BAGUIO CITY — The delivery of around 400,000 kilograms of semi-temperate vegetables to Manila was blocked along Claro M. Recto Avenue in Divisoria last August 4 due to clearing operations being conducted by the Manila City government.
BAGUIO CITY — Residents of Rayville Village in Camp 4, Tuba, Benguet sought the intervention of the courts to stop a bank from foreclosing their village.
LA TRINIDAD, Benguet — The Municipal Environment and Natural Resources Council (MENRC) of Itogon asks Benguet Corporation (BC) to start on the rehabilitation work it committed to do to prevent disasters in this mining town.
BAGUIO CITY – In light of the widespread failure of a new enrollment system in the Los Baños (UPLB) and Baguio (UPB) campuses, students of the University of the Philippines called on the University President Alfredo E. Pascual to account for his administration's eUP project.
QUEZON CITY — Amid prounouncements by President Rodrigo Duterte that benefits from tax reforms will only take effect in 2018, ACT Teachers Party-list said that this answer to the clamor of teachers and other government employees to lower the income tax is long overdue.
BAGUIO CITY — Citing the provisions of the body created under the Indigenous Peoples Rights Act (IPRA) on the representation of indigenous peoples (IP) in the local legislative functions, one of the councilors urged the support for an ordinance providing for IP mandatory representatives in the Baguio City Council and in qualified barangays.
SAGADA, Mountain Province — Naballigi a naisayangkat ti Pasnaan iti Kultura sadiay opisina ti Montañosa Research and Development Center (MRDC) iti Makamkamlis, Poblacion, ditoy Sagada idi Hulyo 28-30, 2016.
LA TRINIDAD, Benguet — The municipal council of Kapangan, Benguet passed an ordinance on the implementation of forced evacuation as a "last resort" during disasters while penalizing violators.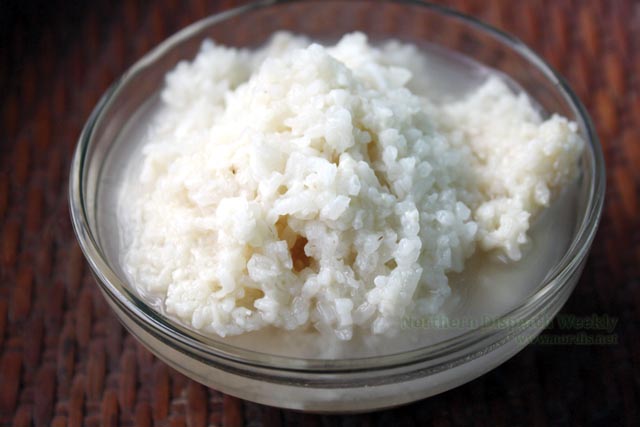 Ti binubódan ket nayadi nga innapuy a popular kadagiti Pangasinense ken Ilocano. Manipud iti sao a bubod wenno yeast.
The party-list system was then seen as a hallmark in the democratization of the Philippine government. Signed into law in March 1995, Republic Act No. 7941 or the Party-List System Act seeks to equalize the electoral playing field by providing a fifth of the seats at the House of Representatives to sectoral groups, organizations, and political parties of the marginalized.
I have received an invitation to the rescheduled resumption of formal talks between the National Democratic Front of the Philippines (NDFP) and the Government of the Republic of Philippines (GPh) in Oslo, from August 20-27